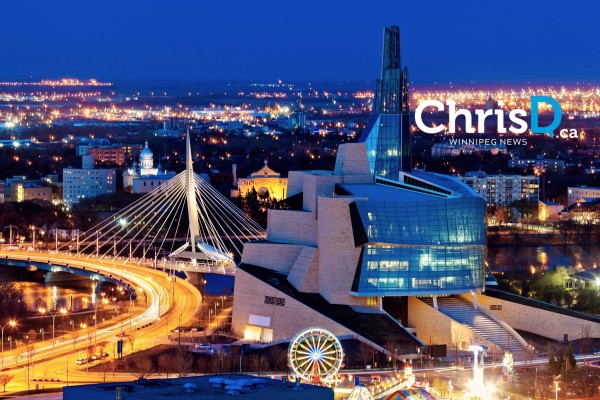 .
Puget Sound Radio congratulates our friend Chris Dell with the Relaunch of ChrisD.ca New website!
 .
FOR IMMEDIATE RELEASE
Monday, June 20, 2016
.

 .
ChrisD.ca Gets a Facelift, Launches New User -Friendly Design Winnipeg's only independent digital news outlet unveils new visual identity WINNIPEG, Man.
.
— The look and feel of
ChrisD.ca
has changed to make it even easier for audiences to get their news and entertainment fix.
.
As the only independent digital news outlet in Winnipeg, ChrisD.ca reaches an average of 60,000 viewers per day via web, social media channels and email news blasts.
.
Since 2007, the site has delivered a different experience when it comes to local and national news, sports and entertainment coverage that's both beneficial for readers and advertisers.
.
And now it's even better.
.
ChrisD.ca creator and managing editor, Chris Dell, along with his team, are excited to unveil a new visual identity and an even more user-friendly site for those who depend on their smartphones to keep them up-to-date with what's going on in their city."Simply put, we have worked on making the way you get your news better tailored to what people really want," said Ron Greasley, senior strategist at Deschenes Regnier, a Winnipeg -based marketing firm who, along with graphic designer Colin Sawatzky, have worked with Dell to revamp the website.
.
Sawatzky says the new logo and website design will not only enhance how readers get their information, but better reflects ChrisD.ca's personality and style.
.
"We have made it easier for viewers to get to the main story, to search for past stories and for advertisers to be more visible," Sawatzky said. "It has been a very fun process creating a new look for a media outlet that truly gives readers, and advertisers, what they want."
.
Dell, along with a deputy editor and a photographer, started ChrisD.ca in March 2007 and has since changed the way viewers get their local news. Over the past nine years the site's team has grown to include 14 contributors that provide quick, concise and easy to read content online.
.
"We're coming up to our 10th anniversary next spring and we have evolved so much from our infancy," Dell said. "The way news is consumed, particularly digitally, has changed vastly in what seems like an eternity in Internet years."
.
The
ChrisD.ca
crew is out and about 24/7 providing viewers with the news and feature stories that shape our daily lives in southern Manitoba and beyond

For more information,
please contact:
.
Ron Greasley,
Senior Strategist Deschenes Regnier
.
Tel. (204) 943-6446 ext. 209
Email: [email protected]
.