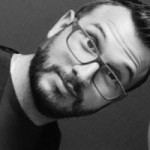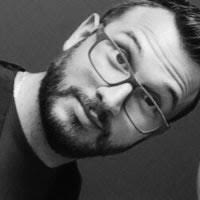 By Paul Kaye
PSR Contributor
Tuesday June the 7th, 2016
What Sex Can Teach Us About Coaching (Part 1)
Last month I was invited to make a presentation at Canadian Music Week in Toronto.  The loose subject matter I was asked to talk about was something that fell under the umbrella of "Building the Stars of the Future".  It is my belief that in order to build a bright future for our industry – and we're not in radio we're in content these days – it requires us to find and nurture distinctive talent that will challenge the norm.  Talent that has the ability to create content that stands out and connects in a world oversaturated with content choices.  Content that consumers will choose to seek out rather than accidentally stumble across. Often finding talent is actually the easier part, despite what everyone may tell you.  The world is full of entertaining and interesting people.  The hardest part is nurturing and growing the talent we discover.  Over the next couple of weeks I want to share the highlights of the presentation I gave; "What Sex Can Teach Us About Coaching."  Here we go…
Building the stars of tomorrow is a big responsibility. It's a lot of pressure resting on the shoulders of us managers.  It's our job, as managers, to create the right environment for talent to grow.  Often we opt to control vs nurture talent, after all if we control talent and set strict parameters around the type of performance we deem as acceptable we should end up with a reasonably good product that pulls on best practices learned through experience.  However by opting to control instead of truly coaching talent we develop nothing but clones.  By controlling the talent we're responsible for, we slowly erode what made them different and compelling in the first place.  Our role is to help unlock potential. Not make someone better but unlock the potential that already exists within them.  We should be willing to let whatever uniqueness they have inside them appear to its fullest so they have the best chance of success. We need to understand how to coach for better performance.
Coaching can be a little like sex…
People seem to be talking about it all the time.
People are talking about doing it more than they really are.
We don't really know how to do it.
We don't know if we're doing it right.  
And we have no idea if the other person is enjoying themselves!
Here's 'What sex can teach us about coaching", eight tips to navigate the intimate experience…
#8 Consent is everything
Coaching must be consensual. Coaching is a relational process and just like any relationship it requires all parties to be interested and invested.  No progress will be made if the talent doesn't trust you. Your job title doesn't gives you permission to coach. It may give you the right to manage but that's it.  Coaching is just like sex and needs all parties to want to do it.  As a coach it is your responsibility to make it clear your intentions are honest and genuine before you can move forward in the process.  Trust is the foundation.  Invest time in building it.  Be vulnerable.  Establish the relationship. The talent has to want to work with you.  It's a privilege to work with talent.
#7 Foreplay is important
We tend to just want to get in there. Get it done.  We have a misconception that because we want to get on with it, that we can just get straight to the main event.  We can't.  You need to seduce the talent.  This is about building upon the trust that you have started to establish with the talent.  You need to continually spend time with your talent.  Make them feel important and special. Really get to know them; their motivations, vulnerabilities, their hopes, their fears, their likes and dislikes.  Don't simply rush to a list of suggestions and potential improvements that you want to impart. Every coaching conversation should start by making the talent feel special to you.
#6 Judgement is bad
We are all self-conscious.  Every one of us is full of insecurities and self-doubt.  None of us can give our best performance when we're worried about what others may be thinking about us. When someone feels they are being judged, they become defensive and defensiveness never leads to creative breakthroughs. When we are worried about being judged we won't put ourselves out there; we'll conform rather than stand out.  Your role as a coach is to make someone feel safe, not concerned.  You judging their performance doesn't make them feel comfortable.  It doesn't actually matter whether you think what the talent did was good or bad; your opinion won't help the talent improve, because for feedback to be heard it must always be free of judgement and opinion.  Help your talent learn how to construct better content.  Help them to understand how they can make better – more effective – decisions in the future.  Help them to learn their own evaluation skills. Work with them to develop their awareness and understanding.  Stop judging and start teaching.
#5 Don't Be Negative
Just like no one likes to be judged, no one wants you to point out all the negatives.  No one wants to know all the things that went wrong.  No one wants to hear their performance was sub-par.  It's demotivating, and in certain situations it can be soul destroying. It's essential in coaching that you focus on the positives.  Think about it this way; if you focus all your efforts on helping talent fix the areas they struggle with then at best you'll improve them to be mediocre.  However, if you put all your energy into helping talent identify and then enhance areas of natural strength you will have the best chance of turning good performance into something spectacular.  Building on strengths will move the talent toward success more than any other approach; it makes us happy to know what we're good at, it motivates us to want to do it again and the more we do it the better we get!  
What can sex teach us about coaching?  So far it's taught us that consent matters, foreplay builds the relationship and that being judgmental and negative will cause us to have performance anxiety!  There's still more to come, and we'll cover the rest of what sex can teach us about coaching in Part 2.
About Paul Kaye
Originally from England, Paul spent nearly a decade programming radio stations in the UK before moving to Canada in 2012.  While working for Newcap Radio, Paul programmed Classic Hits, Hot-AC and CHR formats in Vancouver & Calgary. Paul was also Newcap's National Talent Development Director, tasked with improving performance across all content teams, overseeing syndication and leading talent acquisition. In 2016, he joined Rogers Media, as National Talent Coach and National Format Director (CHR).  Paul was somehow named International PD of the year in 2016 (vote re-count pending) and is a certified coach.  Paul lives in Toronto and can be reached at [email protected]
Other Puget Sound Radio articles by Paul Kaye HERE
Paul's LinkedIn