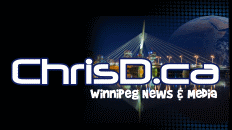 Thursday May 26th, 2016
Winnipeg radio listeners love their country music.
That's the big takeaway from the latest spring ratings radio book released on Thursday. The Jim Pattison-owned station came in with a 9.0 share for the #1 FM-only station in the city, and the third-most listened to overall.
CBC Radio One continues to dominate the AM dial ahead of longtime leader 680 CJOB.
Lower down the chart saw the drop of 94.3 The Drive after its rebranding from FAB 94.3 earlier this year. The Drive is QX 104's sister station located on Lombard Avenue.
The data measured the period from February 29 to April 24, 2016.
The below data is for the 12+ demographic, with the Spring 2015 ratings in parentheses for comparison.
CBC Radio One — 13.8 (11.9)
680 CJOB — 11.0 (11.5)
QX 104 — 9.0 (9.9)
92 CITI FM — 8.7 (7.9)
99.9 BOB FM — 6.8 (6.8)
KiSS 102.3 — 6.8 (4.6)
103.1 Virgin Radio — 6.7 (9.0)
Energy 106 — 4.9 (4.1)
94.3 The Drive — 4.1 (5.7 as FAB 94.3)
TSN Radio 1290 — 3.8 (4.6)
97.5 BIG FM — 3.2 (2.2)
CBC Radio 2 — 2.7 (2.9)
99.1 Fresh Radio — 1.9 (1.7)
Jewel 100.5 FM — 1.6 (2.1)
Rhythm 104.7 FM — 1.3 (/)
Radio-Canada Espace Musique — 0.3 (0.1)
Source: Numeris
Puget Sound Radio 'Numeris' Numbers HERE