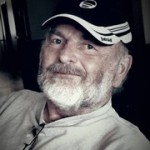 By Dennis Rimmer

May the 1st, 2016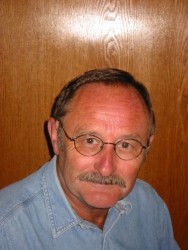 And so, gentle reader, we come to that part in the Doug Shepherd story where the loquacious gent travelled from the bucolic clime of quiet Victoria, B.C. to the more frenetic pace of a radio news reporter in Alberta's capital city of Edmonton. Mostly, our hero worked covering the Alberta legislature, a gig commonly known in the radio world as covering "the ledge", as in legislature. For dyed in the wool news types, this is a big deal. Such a job doesn't appeal much to us, but dedicated news hounds such as Mr. Shepherd dig the daily deadlines, action-packed political scrums and surreptitious scandals that come with the position.
Then, as it must to all things, this job came to an end. A frustrating stint as a radio advertising sales person followed, and then it was off to a whole new career working for the Alberta government. This involved a move to Lethbridge, also in Alberta, where Shepherd's radio work was mostly on a part time basis. This, in turn, led to another career change, and also a life altering situation, as Shepherd one day realized there was just one thing he had always wanted to be, and that was a church minister.
So, off he went to seminary school in Saskatoon at the University of Saskatchewan. It was on the 31st of August, 1994, that Shepherd went into the ministry as an ordained member of the Lutheran Evangelical Church of Canada. His first posting was in Watrous, Saskatchewan, and from there it was off to Moose Jaw, where his radio career took a decidedly Saskatchewan turn. It was in January of 1999, as he recounts, where "I took over as the host of Moose Jaw's Central Lutheran church weekly religious broadcast, on 750 CHAB."
As of this writing, the program has enjoyed a consistent run that stretches back well over 60 years. There is no real, official name for the broadcast, it is simply known as the Central Lutheran Church Radio Ministry Broadcast, and it has fifteen minute duration.
As Shepherd describes it, doing the broadcast was like "putting together a service of 15 minutes. The show included two pieces of music, the Lords Prayer, an intro and extro, a benediction–everything that would be in a one hour service was compressed to 15 minutes."
With the help of a CHAB technician, Shepherd tells us he would spend about 30 minutes actually recording the program, as well as putting in some 4 to 5 hours worth of preparation time before hand, as music for the show had to be selected an every program element had to be timed down to the last exact second. As Shepherd told us, "Doing this weekly broadcast was more than just coming in and talking for a quarter of an hour."
Original story HERE