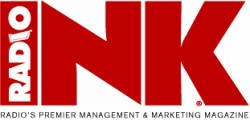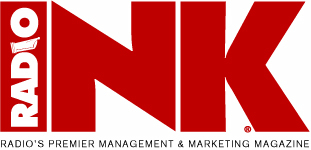 Tues. Apr. 19/2016
This one could turn out to be a lesson for managers on what they can and cannot do once they fire hosts who have noncompetes. And we should find out if broadcasting over the Internet is considered competing with over-the-air. This battle comes from the Saginaw market, where fired WHNN-FM hosts Johnny Burke and Blondie first filed a lawsuit against Cumulus, claiming age discrimination. Cumulus has now filed a counter-suit claiming the two have violated their noncompetes by broadcasting a show identical to the one they were doing before they were fired, online. Cumulus has asked a judge to issue an injunction barring the hosts from hosting their Web show.
M-Live reports that Cumulus alleges the hosts have "repeatedly and intentionally" violated noncompete agreements since their January 15 firing by using Cumulus' "confidential, proprietary information" as they broadcast Johnny and Blondie Live and solicit "Cumulus' sponsors and employees." Cumulus says the show "is practically identical" to Cumulus' show and "is specifically directed at Cumulus' listeners and corporate sponsors." The Cumulus complaint says Burke and Blondie, whose real name is Bonnie Belger-Holzhei, have confused the public with their new show.
The lawsuit filed by the hosts claim age discrimination, and Belger-Holzhei also claims gender discrimination. The two hosts say they were fired without warning after their January 15 show. According to the lawsuit, they were told the station was looking for a younger audience, and that their services were no longer needed.
Cumulus' counter-complaint brings 14 counts against the hosts:
Breach of contract
Tortious interference with contract
Tortious interference with business relationship/expectancy
Unjust enrichment
Unfair competition
(Violation of) Michigan Consumer Protection Act
Misappropriation of trade secrets/violation of Michigan Uniform Trade Secrets Act
(Violation of) Anti-cybersquatting Protection Act
Trademark infringement
Statutory conversion
Common law conversion
Conspiracy
Accounting
Injunctive relief
Read the full and very detailed M-Live piece on this battle in Saginaw HERE