courtesy Radio Ink – April 18, 2016
.
To hear their favorite song is the number one reason according to the Jacobs Tech Survey. 64% of the survey respondents listed that as the number one reason they tuned in to their favorite radio station. That was followed by listening to their favorite host at 58%.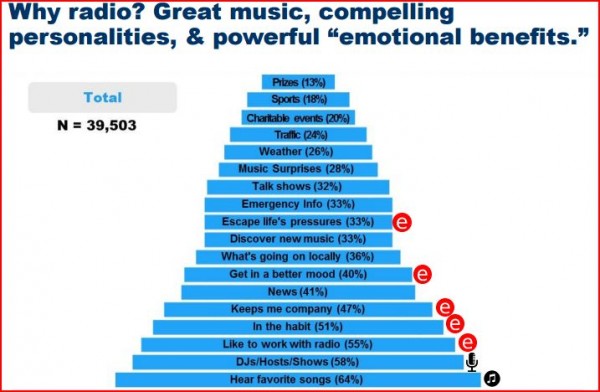 Another interesting finding from the survey shows that listeners are more likely to interact with their favorite radio stations by e-mail (27%) or Facebook (22%). Communicating by calling the radio station is all the way on the bottom now (2%).