A reminder from our friend Marty Forbes about the Edmonton Broadcasters Club luncheon is this week – Wednesday – at the Moose Factory. This will be a 'special' event chronicling the amazing 60 year history of CFCW.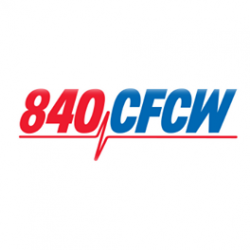 Warren Holte will be speaking first about this most unique radio stations past and then Jackie Rae Greening will chronicle the current line-up, the recent frequency change, and the flip in Drumheller.
We hope many CFCW alumni and current Newcap staff can join us – and we understand John Yerxa will be bringing his Mom Mary to the luncheon which will be a 'bonus' indeed. Yes tickets are available at the door.
Details: