31 March 2016

courtesy BBC News
Entertainer Ronnie Corbett, best known for BBC comedy sketch show The Two Ronnies, has died aged 85.
.
His publicist said: "Ronnie Corbett CBE, one of the nation's best-loved entertainers, passed away this morning, surrounded by his loving family.
"They have asked that their privacy is respected at this very sad time."
Corbett was one of the UK's best-loved comedians and along with Ronnie Barker; their double act was one of the most successful of the 1970s and '80s.
The entertainer had been suffering from ill-health for some time and had been in hospital in 2014 with gall bladder problems.
Following Barker's death in 2005, Corbett continued to be regular fixture on UK TV and is perhaps best-known for his armchair "shaggy dog" sketches.
His most memorable solo projects include the sitcom Sorry! and the game show Small Talk. He most recently starred in the BBC Radio 4 sitcom When the Dog Dies.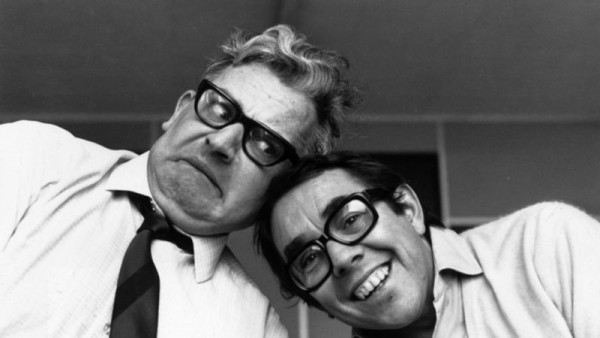 'Huge talent'
Sir Bruce Forsyth spoke emotionally about his friend, colleague and fellow golf enthusiast, saying it was "one of the saddest days of my life".
"Ronnie was a friend, someone I admired so much. It's a very, very sad day. I'm going to miss him like crazy, I really will."
READ MORE  HERE  AT THE BBC NEWS WEBSITE