Brayden Haydamack joins Virgin Edmonton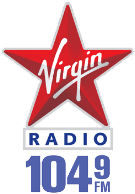 Our friend Brayden Haydamack has been hired by Virgin Edmonton doing late evenings/weekends. Brayden, a Vancouver native and graduate of BCIT started his radio career doing traffic for Corus's AM 730 in Vancouver, then moved up to Grande Prairie taking on pm drive and assistant MD at Q99 where he's resided for just over a year. Brayden's debut on Virigin 104.9 FM starts tonight.
PSR Congratulates Brayden for moving on up!
Published on March 23, 2016 at 1:45 pm by Voice Over
---