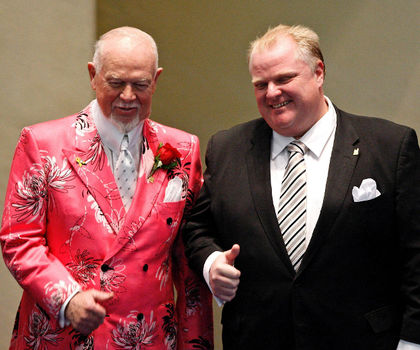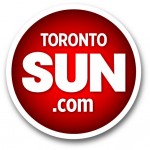 Tuesday March the 22nd, 2016
Don Cherry– who was Rob Ford's special guest when he was sworn in as mayor in 2010 — lauded Ford as "a good one."
"I'm so upset today because we lost someone that cared about regular people," Cherry told the Sun's Joe Warmington Tuesday.
"All these people went after him for raising $3,000 to help kids play football when there's billions of dollars wasted and that was just wrong."
Cherry later took to Twitter to remember his pal and slam the media and "left-wing kooks" who he said targeted Ford during his time in office.
"I don't know, maybe it's me, when I hear these media types go on and on and on about what a great guy Rob Ford was now that he's dead.
Read More HERE
Natasha Fatah, Tarek Fatah's daughter shares this story about Rob and Doug Ford visiting her sick father in hospital HERE