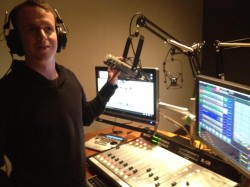 By Donovan Tildesley
PSR Contributor
Wednesday March the 2nd, 2016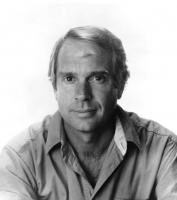 March 5 2015 was another sad day for Canadian radio. Nearly a year ago to the day, we lost another legend, when long-time Vancouver radio and television icon Fred Latremouille lost his battle with liver cancer at age 69. Within hours of the news of his passing going public, this message board, along with other media forums, was inundated by remembrances from colleagues and friends alike:
https://www.pugetsoundradio.com/2015/03/05/16637/
Since so much was written on the rich and colourful life of this man at the time, I would like to let Fred do the talking this year. Four radio stations. Four different eras. One one-of-a-kind communicator.
Fred Latremouille on CFUN, 09-20-1974 (4:14)
Fred is having fun on a Solid Gold Weekend, and gearing up for a Sock Hop. He manages to sneak in one mention of his birthplace (Nanaimo), and (surprise surprise!) two mentions of Hawaii in the space of 4 minutes. I'm thinking by now he had already discovered the Island Paradise which would become his and Cathy's second home in later (or is that Latre?) years. This has always been my personal favourite era in the history of Top 40 radio, and Fred does an excellent job at injecting his unique personality into an ordinarily tightly-formatted radio station.

Fred Latremouille on CKLG, December 1978 (3:40)
Some great phones on this midday snapshot of 'LG from a frigid Vancouver day (remember those??) late in '78. Fred plays The eagles "Please Come Home for Christmas", but is wishing callers a Happy New Year. Either this is political correctness thirty years ahead of it's time, or else 'LG was still playing the odd Christmas tune even after the 25th. A female caller with radio aspirations identifies herself as Katie. The voice sounds uncannily like that of Fred's former Chopper 97 helicopter traffic girl/fill-in host Katie Rebac (Bennison), but I've been told this is not the same woman. We are also treated to a news outro from Stu McAllister. I love the caller at the end with the ski story!
Fred & Cathy on 97 KISS-FM, March 30, 1999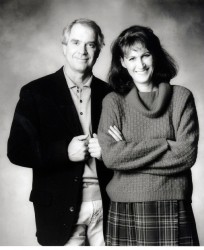 At the Spring 2015 RPM Lunch, which was dedicated to the life of Fred Latremouille, I had the honour of sitting next to Fred's former KISS FM producer, Paul Baruzzi. I've said in the past that, much as I enjoy attending these events, I always feel a tad out of place. Call it my own insecurity in being the only non-industry type in a roomful of seasoned pros. That coupled with being overwhelmed by all of the voices surrounding me, and me, the blind guy, trying to make sense of it all through the cacophony of sound! Paul put me at ease right away, and we shared an excellent conversation. Now an Animator for EA, Paul spoke fondly of his days working with Fred, and about how generous a man he was to him. On the way out, he tipped me off to his Youtube channel, on which he's been archiving some of Fred & Cathy's old shows from 1999. Here you really get a sense of Fred's personality. The topics run from the new Provincial Budget to Urban Legends, and he's completely thrown for a loop when the transmitter on Mt. Seymour goes off-air! At the time, the show could be a little all-over-the place for my liking, but you have to admit that Fred was brilliant in how he engaged with everything and everyone around him.

You can search Paul's Youtube channel for a number of Fred & Cathy's other KISS FM shows.
Fred Latremouille on Clear FM, October 20, 2006 (3:03:50)
A scoped version of this clip will be available later in the week, once Doc Harris cleans up the "hiss". While most will disagree, this is my favourite period in the Latre Morning era. It's Fred and Cathy, broadcasting live from their Beach Grove home studio, with Wayne Cox similarly ensconced in his White Rock home. The breaks are relatively short by Fred's standards, but he is just as funny as ever, and as always, on top of current events. The supporting cast includes the late Bruce Williams with traffic, Don Lehn news, Russ Byth with business reports, and Terry Chan running the board on Ash Street. Something that really comes across in this era is Fred's love for music, especially R&B and Motown. I recorded a number of F&C's shows form September 2006 through to late 2007, but this particular clip has always stood out as one of his best.
If you have any suggestions for future selections, please email me: [email protected]
This weekly feature is brought to you by Donovan and Buntain Insurance of Vancouver.
INSURANCE and Donovan Tildesley go hand in hand. Contact Donovan for all your insurance needs, be it house, property, personal possessions, Auto Insurance, Mr. Tildesley is your man.
Donovan Tildesley, BA CAIB
Give Donovan a call at 604-733-3000
or email him [email protected]
Buntain Insurance Agencies Ltd.
3707 West 10th Avenue
Vancouver BC, V6R 2G5