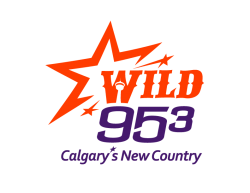 PRESS RELEASE
For Immediate Release Calgary's New Country WILD 95.3 Launched! Calgary, AB –
.
At 10:15 AM today, WILD 95.3 entered the radio airwaves! A new country radio station based in Calgary, Alberta, WILD 95.3 is youthful and fun and driven by energy!
From former Peak drive host Ashley Hinton's Facebook:
Hey pals!
This morning at 10:15 am we flipped The PEAK to Wild 953- Calgary's New Country.
I loved The PEAK. I wanted to work for that station since the first time I heard it living in Vancouver while going to broadcasting school. It was an awesome station where I made some really good friends. We had a lot of fun. Although I am sad to say goodbye to a format that I loved .. I'm excited to be part of the new adventure that is: WILD 953 – Calgary's New Country. Country radio holds some of the best radio memories for me. I do own cowboy boots and I did get attacked by a rooster yesterday so I think I'll fit in just fine.
We'ved launched with 10,000 commercial free songs. Check us out! I'll be doing Mid-Days starting March 24th.
Also word on the street is Christy Farrell is going from Sun Kelowna to Wild as well.
WILD 95.3 is Calgary's New Country!
The station will engage the audience on the air, on social platforms, on site and be plugged in to today's young woman and man. Fun will be evident in the station's on air presentation, promotions and on-air talent.
"We're thrilled that with the launch of Wild 95.3 Calgarians now have a choice for New Country. We plan to kick it up a notch and deliver true excitement and energy," said Eric Stafford, General Manager. "We'll show what WILD means through our music, our presentation and our complete involvement in the community."
Launching with 10,000 uninterrupted songs in a row, listeners will find hot country artists such as Luke Bryan, Florida Georgia Line, Carrie Underwood, Zac Brown Band and Keith Urban playing on WILD 95.3. Ross Winters, Director of Programming for the Jim Pattison Broadcast Group added, "Calgary listeners told us that they love New Country music and that they love choice, so we're delighted to give them both!"
Nothing says "Fun" like Calgary's New Country, WILD 95.3! WILD 95.3 is a division of the Jim Pattison Broadcast Group and sister station of 101.5 KooL FM.
With 43 radio stations and 3 independent television stations, the Jim Pattison Broadcast Group is proud to be one of Canada's premier radio and television companies serving the needs of listeners, viewers, advertisers and communities throughout the provinces of British Columbia, Alberta, Saskatchewan and Manitoba.
For more information visit www.wild953.com or contact Eric Stafford, General Manager, Jim Pattison Broadcast Group, 403-536-3867.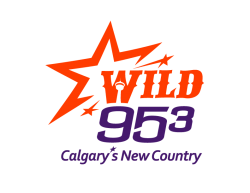 95.3 The Peak launched on April 25, 2014 today is Feb 29th, 2016, meaning Jim Pattison gave The Peak less than 2 years to try to survive. Considering both JP stations in Cowtown are tanking, many thought KOOL would be the first to flip. So what about KOOL FM now?