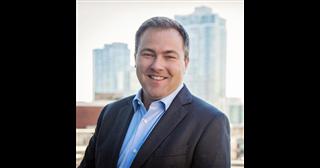 .
BY Cassidy Olivier
THE PROVINCE
FEBRUARY 24, 2016
.
Former CBC legislative bureau chief Stephen Smart has been hired as Premier Christy Clark's new press secretary, the Premier's Office announced Wednesday.
Smart, an award-winning broadcaster who left journalism in 2014 to pursue a career in public relations, replaces outgoing press secretary Sam Oliphant. His first day on the job will be Feb. 29.
Smart began his journalism career in 2000 at CKNW, where he worked as a reporter and producer for eight years before moving to CTV News in Vancouver.
He was named CBC's legislative bureau chief in 2010. In 2012, his position at the public broadcaster was the focus of some scrutiny, following a public complaint about a possible conflict of interest.
At the time, Smart's wife, Rebecca Scott, was serving as Clark's deputy press secretary, a position she no longer holds.
Read More HERE