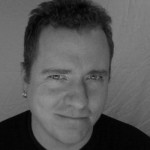 By Ryan Ghidoni
PSR Contributor

Monday February 22nd, 2016
Audio Active Advertising – Episode 6: Leave Execution to Creative
Once you, the new star sales rep, become your client's trusted marketing consultant…they are going to come to you with questions about their ads.
Client A: "Do you think I should use a jingle?"
Client B: "Can the morning guy voice my ad?"
Client C: "I love funny ads. Can you make me a funny ad?"
Before you commit to anything…check with creative first.
Just say: "Let me consult with the writer to see if this is a good fit for your advertising goals."
And here is why…
Creative will know if an execution style fits the client's goals:
Jingles work great for clients that have poor name recognition. Jingles are counterproductive for a client that is focusing on a "no gimmicks" message (because jingles are gimmicks). Creative has learned all these lessons, and there are hundreds of them, the hard way…through years of "trial and error" or "trial and success". Consult with them to make sure fulfilling the client's request won't sabotage the campaign.
Creative will know if an execution style matches the client's business:
Humor ads can get a client noticed. Humor ads for funeral parlors and credit services could put the listener off. If there is a way of making a funny ad work…the writer will know. They will also know if "funny town" should not be the client's destination.
Creative will know what programming and the announcers are willing to do in an ad:
I bet I'm sounding repetitive by now but again…the writer has heard most requests for announcer endorsements and has seen what has flown in the past. Before you say "Sure our morning man is willing to put his reputation behind your research company and would love to voice your ad soliciting participants in a study of STDs" you might want to consult with the writer to see what the procedure is for arranging these things and where the comfort line is.
Creative will know what else is on the air right now.
This really is the greatest benefit to consulting with the writer first. They know what every other client is currently doing. This is important because the best ads are the ones that "zig" when everyone else is "zagging". In the late 90's, the station I worked for experimented with poetic ads inspired by Roy H. Williams, The Wizard of Ads. The first five ones really cut through the clutter and got the client noticed. Once we had 20 poetic ads on the air…it was the hard sell ads that stood out and were more effective.
Here is another example…the first client to use a "Deal or No Deal" parody ad got noticed for being on the edge of a new trend. The 20th client to use a "Deal or No Deal" parody ad looked lame and tired. The writer knows when to cut off fad requests.
The writer is in a unique position that provides them with a view of the whole advertising battlefield. They will know if an execution request is going to help or hurt the client's cause.
So…resist the temptation to wind up the client with random execution promises of jingles, endorsements and humor. The best execution, the one that is most likely to achieve the client's goals, may very well be none of these…but once you've promised the client something…everything else will be a disappointment. Don't handcuff the writer with an execution promise.
Next week we'll talk about how to go beyond "awareness" and create "desire" with your radio ads. Have a great week!
Ryan Ghidoni is an 18-year veteran of radio advertising and has worked with some of the most creative sales reps, writers, producers and voice talent in the business.
CHECK OUT "Audio Active Advertising" every week on Puget Sound Radio.
FREE OFFER: Email [email protected] with "Audio Active Offer" in the subject line and you'll receive three great radio ads that will convince any client that they should invest in radio.
Coming soon: Is your creative department small or swamped? Get "Audio Active" ads for your clients with Audio Active Advertising's online agency.