Puget Sound Radio thanks Steve Simpson for providing the following…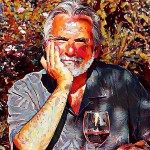 February 13th, 2016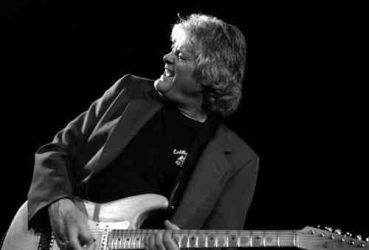 More loss in the music industry, and for some of us, deeply personal. Although his passing happened before Christmas, family matters prevailed until now.
Many of you might not know of Cal Batchelor but he was one of the many (and one of the better) musicians to come out of the mid-60's Victoria music scene where I first started playing. Others included impresario and producer David Foster who went on to produce Natalie Cole, Celine Dion, and Chicago, to name a few, and bass player Steve Pugsley who went on to play with both David Foster's Skylark, Ronnie Hawkins and Denise McCann.
Cal was a top notch bluesman with a truly unique style of playing and singing. As we all struggled to find out just how good, as musicians, we really were, Cal knew and that is what gave him the courage to pick up and move to where it was all happening, London England.
Before long he started his band Quiver, and not long after that found himself sharing the stage with the likes of Nazareth, Thin Lizzy, America, and opened for artists such as Jeff Beck, Deep Purple, Frank Zappa, Rory Gallagher and the tours of both The Who and Pink Floyd. Wow!
As the music industry changed Cal found himself in the studio backing artists like Southern Comfort, Ian Matthews. Eric Clapton and Al Stewart plus touring with the legendary Long John Baldry and opening for Rod Stewart and The Faces.
Cal came home to British Columbia in the late 80's and settled down with his wife Yvonne first in Vancouver and ultimately Victoria. I had the privilege of playing with Cal on a number of occasions at the invitation of another good friend Bob (Yogi) Stewart who was my drummer in the Broomtown Band back in the 1960's.
You can read more of Cal's life story as an accomplished and respected musician by going to this site.
RIP Cal.
http://musiciansolympus.blogspot.ca/…/calbatchelor-guitar.h…
Aw geez… no sooner than I posted about the passing of a local music legend Cal Batchelor then I find out another of my music compatriots has passed on – Steve Pugsley.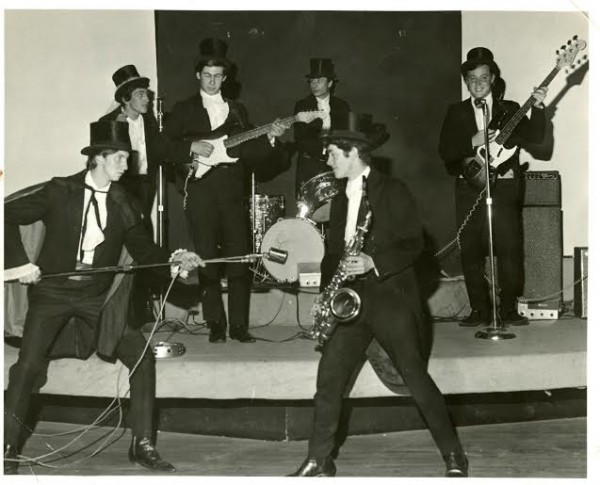 http://www.legacy.com/obituari…/timescolonist/obituary.aspx…
I mentioned Steve in the Cal Batchelor post in that he also hailed from Victoria and was part of a huge gang of us that helped make the island one of the seminal music scenes in Canada back in the 1960's.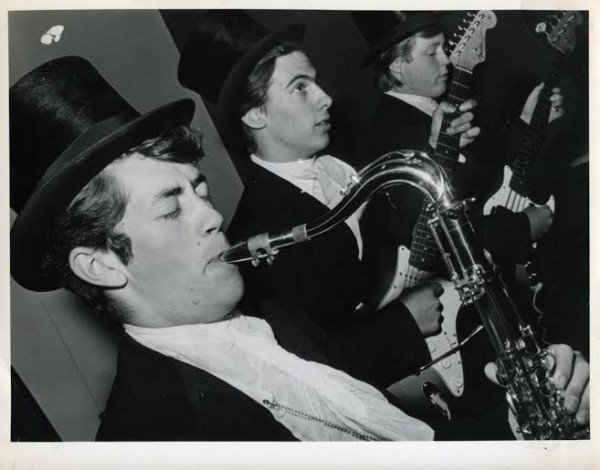 Steve and I were close back then. In fact, he taught me to play bass. He would say, "Look… bass players are the steady-eddies in the band. In a band singers (and lead guitarist) come and go but bass players are forever".
One quick story.
Back in the 60's we were playing increasingly bigger venues and no one, and I mean no one was building a "big" bass amp that did the job. Paul Revere, The Kingsmen, Marilee Rush and the Turnabouts, the Sonics were pioneering a drum and bass heavy music style of Northwest rock that we also started to follow.
Often we had two drummers, playing straight fours and the bass was expected to syncopate and rattle the walls in the hall. Consequently Steve and I would routinely rent Fender Dual Showman guitar amps with twin 15″ Lansing speakers for big gigs and return them with the speakers blown to smithareens. After a while they stopped renting to us so we had to improvise.
This meant building our own and the guy we turned to was a nerdy electronics genius by the name of Rod Evans. The result was an amp modeled after a Vox Super Beatle that was taller than me, with a hopped-up DynaKit tube driven theatre amplifier powering giant twin 18″ Goodman speakers. It produced such ultra low standing waves that it made you sick to your stomach when you stood direct in front of it. But man was it loud and "deep".
As I mentioned in my other post Steve was another of the greats from Victoria and went on to play with the legendary Ronnie Hawkins after a stint with David Foster and their band Skylark.
I would mention even more greats from Victoria but I'm afraid to because it seems as soon as I do, they pass on. I will suggest you cruise through this wonderful website that is a tribute to all the bands from the Pacific Northwest from the 1950's through the 1980's. Look for the Regents (from Victoria) and you'll see Steve in his earliest days.
http://pnwbands.com/nwtributes60.html
I last spoke with Steve in November. He had retired from a long career playing the cruise ship circuit and was looking forward to settling down to a well earned retirement.
God bless you pal.
Read the Obituary and view the Guest Book, leave condolences or send flowers. | PUGSLEY, Stephen William (Steve) Passed away suddenly on January 7th, 2016…
Steve Simpson – On-air and management CJOE/CJBK London ON 1967-70; production manager/announcer CJJC Langley 1970-72; creative director/head writer Creative House Communications 1972-76; president Simpson & Simpson Advertising 1976–80; creative director Cockfield Brown Advertising 1978-81; VP Vancouver Centre Progressive Conservative Riding Association 1979-87; VP/creative director FCB/Ronalds Reynolds 1980-88; director of communications BC Social Credit Party 1986 Provincial Election Committee 1986-87; president Identity Management Inc. Vancouver 1988-2008; founding member Canadian Heritage Arts Society 1990-91; partner Rob Houlding Golf Schools 1995-2000; VP marketing & corporate development Angus Reid Research (Ipsos Reid) 1998-2000; chairman Totally Hip Technologies Inc. 2000-02; creative director Words, Pictures & Music Creative Workshop 2003-current; founder then board member Renaissance Power Corp. 2006-current; CRTC Commissioner for BC and Yukon 2008-current.  LinkedIn profile  
Courtesy of Vancouver Broadcasters