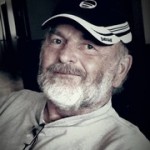 PSR Contributor
Thursday February 11th, 2016
When Darlene Check left Queen Elizabeth High School in Edmonton with her diploma, she was dead set on obtaining a university degree and perhaps going on to law school. Then, while trudging through a year of arts and science classes, she started to have second thoughts. Her mind drifted back to high school, when a famous Edmonton broadcaster by the name of Brian Hall visited her school.
"I remember he was at the school to give a talk about broadcasting in general and sports in particular. I had always been interested in Edmonton sports teams, so I went along. After his speech he invited some folks up on stage to read a few lines of a broadcast script. So I did it."
Check then remembered that she had recently taken a trip to Los Angeles, and had encountered a fellow traveller who was a working journalist. The journalist had been trained at WABC (Western Academy Broadcasting College, Saskatoon) and this information piqued Check's interest.
"University wasn't doing it for me, so I decided to finish up the school year then go for something in radio or television. So, I applied at WABC, was accepted, and started what was supposed to be a six month program. It was intensive, to say the least. They work you hard. Don Scott is the head guy there and he was awesome to work with."
Check told us she finished the 6 month program in 3 months, and then an instructor told her she was done, and ready to tackle the job market.
"They got me a job in Swift Current, Saskatchewan, at CJSW, so that is where my career really began."
More coming soon from Darlene Check. And, U.S. football star Tony Roma has no interest in becoming a broadcaster
http://www.examiner.com/article/aural-intercourse-with-darlene-check