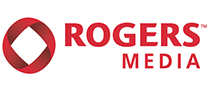 Rogers Media cutting 200 jobs (4% of workforce) in TV, radio, publishing and back-office roles. Statement here:
As you are aware, the media industry continues to experience significant pressures from a softening advertising market, fierce competition from global players, and shifting audience consumption habits.
Today we shared with our employees that we will be undergoing some changes at Rogers Media. We have identified cost efficiencies in production, operations and procurement, and have made the difficult decision to reduce headcount, primarily affecting conventional TV, radio, publishing and back-office positions.
Approximately 200 positions wil be impacted, representing 4% of our workforce at Rogers Media. These changes will begin in February and will conclude as soon as possible.
This was not an easy decision, but was right for our business long-term. There will be tough days ahead, but we will communicate as much as we can with our employees to keep them informed throughout this challenging time of transition.
While difficult, these changes are essential to delivering on our Rogers 3.0 plan and to position us for continued success and future growth while helping us effectively manage costs.