Legendary Vancouver big band leader played 78 consecutive New Year's Eve gigs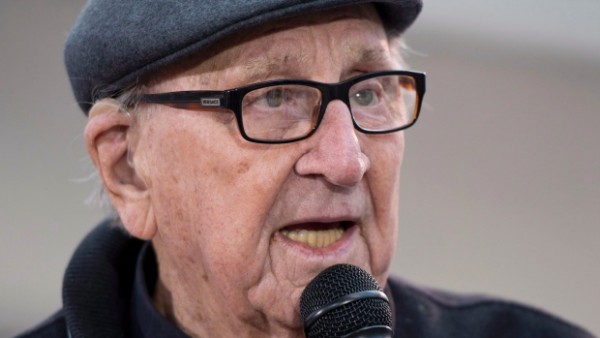 Friday January the 1st, 2016
Vancouver big band leader Dal Richards has died. He would have turned 98 on Jan. 5, 2016.
Dallas Murray Richards, born in Vancouver in 1918, has long been known as Vancouver's "King of Swing".
The musician was honoured with the Order of Canada, the Order of B.C. and the Queen's Golden Jubilee Medal and was an inductee of the BC Entertainment Hall of Fame.
Over the years, he hosted national radio and television shows, including on CBC, helped launch the careers of talented young musicians and played countless concerts.
After 79 consecutive New Year's Eve gigs, and nearly as many shows at the Pacific National Exhibition, it's hard to imagine anyone has kept the music going for longer.
His reign began in 1940, at the brand new Panorama Roof of the Vancouver Hotel. Generations of people have rung in their new year with Dal Richards, who played every New Year's Eve from 1936 to 2014.
Ever the gentleman, he never lost his enthusiasm for the big night, as Richards told CBC Radio just before he played his 76th New Year's Eve.
Read More HERE