December 10, 2015
NEW GENERAL MANAGER – CENTRAL ALBERTA DIVISION JIM PATTISON BROADCAST GROUP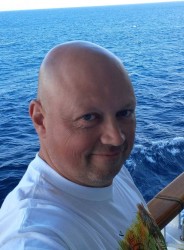 The Jim Pattison Broadcast Group is pleased to announce that effective January 1st, our new General Manager of the Central Alberta Division will be Bryn James.
As the General Sales Manager of our Central Alberta Division the past 11½ years, Bryn has been an integral part of the senior management team.  Bryn is taking over from current General Manager, Paul Mason who is retiring at the end of December after a long career in the broadcast industry with Jim Pattison Broadcast Group and Monarch Broadcasting.
Bryn will oversee our Pattison radio stations in Red Deer, Rocky Mountain House and Drayton Valley, including BIG 105 & 106.7 The Drive in Red Deer, B94 in Rocky Mountain House and BigWest Country in Drayton Valley. In addition to these new duties, Bryn will also continue as the General Sales Manager. Bryn is in his 28th year of Radio Sales, beginning his career immediately after graduating from Lethbridge College with CKGY and Z99 in Red Deer.  With his solid work ethic he quickly moved up to become the Retail Sales Manager of the stations before leaving in July 2004 to join the Jim Pattison Broadcast Group as General Sales Manager, which also coincided with the company receiving CRTC approval to launch its second radio licence in Red Deer for 106.7 The Drive. "I am really looking forward to being the next team leader for the Central Alberta group. We have built a fantastic team here full of bright and energetic people", explained Bryn James. "I am excited to expand my role with the Jim Pattison Broadcast Group and continue on with the positive work environment that Paul has built here."
When asked about his leadership style Bryn said, "It is very much like the old adage ‐ Never judge anyone until you have walked a mile in their shoes.  It has been my experience that if you can understand where someone is coming from then you can better help get them to where we need to be. I genuinely find humour in almost everything and I try to use it to help people feel at ease." We are pleased to once again be able to promote a very deserving individual from within the organization. We remain committed to our culture of providing advancement opportunities for any member of the JPBG team who wants to work hard, learn and grow with our group.
Bryn has continued to display strong management within his Sales Department and has been a dedicated team player which has allowed him to take on new challenges and opportunities. The Jim Pattison Broadcast Group congratulates Bryn on this new opportunity and wishes him continued success with our company.