Bennett was Social Credit premier of British Columbia from 1975 to 1986
courtesy CBC News         Posted: Dec 04, 2015 2:52 PM PT.
Bennett succeeded his father, former premier W.A.C. Bennett as leader of the B.C. Social Credit Party in 1973 and was elected premier in 1975. He went on to win re-election in 1979 and 1983, retiring undefeated in 1986.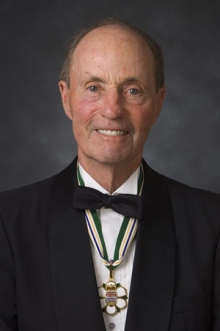 Bennett was honoured as a visionary and a builder in 2007 when he received the Order of British Columbia.
He was noted as the leader who brought Expo 86, the SkyTrain, the Vancouver Trade and Convention Centre and the Coquihalla Highway to B.C.
At the time, former premier Gordon Campbell praised Bennett as the man who "ushered us into the modern era."
His family spoke publicly about Bennett's battle with Alzheimer's in 2014, when a longtime friend pledged $9.1 million for research on the disease in the former premier's name.
READ MORE  HERE  AT THE CBC NEWS WEBSITE