ON THIS DAY in 1915
bluesman Brownie McGhee was born in Knoxville Tennessee.  The folk-blues singer and guitarist was best known for his many collaborations with the harmonica player Sonny Terry.  He died Feb 16 1996 at age 80.
On this day in 1918, 
 actor Efrem Zimbalist Jr. was born in New York City. His biggest impact on TV was the lead role he played in 238 episodes of The FBI.  But he preceded that with the earlier series 77 Sunset Strip.  He also provided the voice of the butler Alfred in Batman-the Animated Series. He died May 2 2014 of natural causes at age 95.
On this day in 1924, the first photo facsimile was transmitted across the Atlantic by radio.
Also this day in 1924, comedian and writer Allan Sherman was born in Chicago.  He was the creator and associate producer of the TV show I've Got a Secret before he hit it big as a performer with a series of song parodies, including Hello Mudduh, Hello Fadduh! (the Camp Granada song. )  Sherman died Nov 20, 1973 at age 49.
On this day in 1926, versatile actor Richard Crenna was born in Los Angeles.


He began in radio playing teenaged boys on shows such as Our Miss Brooks, A Date with Judy, and The Great Gildersleeve. His TV career also began with Our Miss Brooks, followed by the series The Real McCoys, Slattery's People and Judging Amy. He won an Emmy for the TV movie, The Rape of Richard Beck.  Crenna died of pancreatic cancer Jan 17, 2003, at age 76.
On this day in 1929, TV personality/host/producer (and "the world's oldest teenager'), Dick Clark was born in Bronxville New York. Becoming famous as the longtime host of ABC-TV's 'American Bandstand,' Clark hosted TV quiz shows ($10,000 Pyramid) and others, including 'TV's Bloopers and Practical Jokes' and 'Dick Clark's Rockin' Eve' each New Year's.  He hosted a series of hit coundown shows on radio, and produced a host of TV series and specials. Suffering a debilitating stroke in 2004, Clark was hit with a fatal heart attack April 18 2012 at age 82.

Also this day in 1929, singer Johnny Horton was born in Los Angeles. His biggest hit was "The Battle of New Orleans," which topped Billboard's Hot 100 for six weeks in 1959 and sold more than 1 million copies. "North to Alaska" was huge for him too. He was killed in a head-on crash near Milano Texas Nov. 5 1960 at age 30.
On this day in 1939, Harry James and his big band recorded Concerto for Trumpet — on Columbia 78s.
On this day in 1940, comedienne Minnie Pearl first performed at the Grand Ole Opry.
Also in 1940, 
 actress Lucille Ball and Cuban musician Desi Arnaz were married. Lucy filed for divorce in 1960 the day after the final episode of their 'I Love Lucy' TV show was filmed.
On this day in 1943, Nat "King" Cole and his Trio made their first recording for Capitol Records, 'Straighten Up and Fly Right,' which would sell 500,000 78's.
On this day in 1954, Nat "King" Cole opened a 6-night engagement at the legendary Apollo Theatre in New York's Harlem district.
On this day in 1956, CBS used videotape to replay its 15-minute "Douglas Edward and the News" in the Pacific time zone, three hours after it aired in the rest of the US.  It was the world's first telecast via tape delay and a huge improvement in picture quality over the filmed kinescope process.
On this day in 1958, Coed Records released the soon-to-be-smash hit "16 Candles" by The Crests.

On this day in 1959, a Billboard magazine article quoted disc jockey Alan Freed as saying his career had gone "down the drain" because of the "payola" scandal. The writers opined that the burgeoning play-for-pay scandal would  "substantially damage the careers of at least 25  DJs."
On this day in 1960, George Harrison was deported from Germany for working under the legal age limit (he was only 17). The remaining Beatles (John Lennon, Paul McCartney and drummer Pete Best) later followed him back to Liverpool, ending the band's first Hamburg excursion.
On this day in 1966, the shortwave radio time signal, WWV, moved from Greenbelt, Maryland to Boulder, Colorado.
On this day in 1968, Diana Ross and The Supremes hit the #1 spot on the music charts with 'Love Child.' The somewhat controversial tune (for the times) stayed at the top for two weeks.

Also in 1968, Glen Campbell started a five-week run at No. 1 on the Billboard album chart with 'Wichita Lineman.'
Still in 1968, 'Everyday People', soon-to-be the first #1 song for Sly & The Family Stone, was released on Columbia's Epic label.
On this day in 1969, Simon & Garfunkel's controversial TV special, "Songs of America," with an anti-Vietnam War flavour, aired on CBS. A-T-and-T withdrew its sponsorship over the broadcast's use of footage from Vietnam and Robert Kennedy's funeral.
Also in 1969, Neil Diamond appeared on CBS-TV's Ed Sullivan Show singing two of his hits, 'Holly Holy' and 'Sweet Caroline,' while Pat Henry and The Muppets provided the laughs.
Still this day in 1969, The Monkees made what would be their last live appearance for 15 years when they played at the Oakland Coliseum in California. Mike Nesmith was planning a new band, while Davy Jones and Mickey Dolenz vowed to keep the Monkees act going. It would be fifteen years before the original four again took the stage together.
On this day in 1971, Brian's Song aired as the ABC Movie of the Week. 

The touching story was about Chicago Bears running back Brian Piccolo (played by Billy Dee Williams) and his friendship with Gayle Sayers (James Caan), who watched Brian die a tragic death. The movie got a sensational rating of 32.9 and a 48 share.
Also this day in 1971, the No. 1 Billboard Pop Hit was "Family Affair" by Sly & the Family Stone. The song was the group's last top 10 hit.
On this day in 1972, the BBC banned the Wings recording of "Hi, Hi, Hi" after just one play because of its suggestive lyrics.  Paul McCartney's song still made the top 10 in both Great Britain and the US.
On this day in 1974, Elton John started a ten-week run at No.1 on the Billboard album chart with his 'Greatest Hits'.
Also in 1974, 
 the Eagles hit, Best of My Love, was released. It would take til the following March for it to reach the #1 spot on the top 40 charts.
On this day in 1977, newsman Eric Sevareid  retired from CBS-TV, four days after his 65th birthday. For 38 years he'd worked with other legendary names in the TV news biz … folks like Murrow, Collingwood, Trout, Cronkite, Edwards, Rather, Kuralt, Wallace and others.
Also this day in 1977, David Bowie sang a duet of "Little Drummer Boy" and "Peace on Earth" with the late Bing Crosby on CBS TV.  Bing's 42nd and final Christmas special had been taped in London just before his death six weeks earlier.

On this day in 1979, Pink Floyd's album "The Wall" was released in the UK, a week before hitting shelves in North America. Sales totalled six million albums in the first two weeks of its release.
On this day in 1981, CISQ FM (Mountain FM) Squamish launched at FM 104.9 with an effective radiated power of 2400 watts.
On this day in 1982, after some 8 months in production Michael Jackson's "Thriller" LP was released on the Epic label. It was to become the best-selling album of all time, with worldwide sales exceeding 50 million copies.
On this day in 1983, one Vancouver's earliest broadcasters & best known musicians, John Avison died at age 68.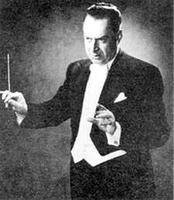 He was the founding director of the CBC Vancouver Chamber Orchestra, from 1938 to 1980, and in his later years was co-host of radio station CHQM's Starlight Concert.
On this day in 1985, the song "Separate Lives" by Phil Collins & Marilyn Martin topped the charts. It was the fifth US #1 for Phil.
On this day in 1986, the No. 1 Billboard Pop Hit was "The Next Time I Fall" by Peter Cetera withAmy Grant. The single was the second No. 1 hit in a row for Cetera, a former member of Chicago.
On this day in 1990, veteran actor Burt Lancaster suffered a stroke.
On this day in 1991, singer Rob Pilatus, 27, of Milli-Vanilli attempted suicide while staying at LA's Mondrain Hotel, by taking an overdose of sleeping pills and slashing his wrists.


He would succeed in taking his own life seven years later.
Also this day in 1991, the Billboard Hot 100 chart changed by including airplay as well as sales. The No.1 this week was P.M Dawn, 'Set Adrift On Memory Bliss'.
On this day in 1993, country singer David Houston, whose hits included 'You Mean the World to Me,' and 'Almost Persuaded,' died of a brain aneurysm at age 57.
On this day in 1994, rapper Tupac Shakur was shot five times during a robbery outside a New York City recording studio.


He survived the shooting, but was killed two years later in Las Vegas. Two days after the first shooting a jury found him guilty of sexually abusing a woman, but acquitted him of more serious sex and weopons charges.  He served 11 months in prison.
Also this day in 1994, gravelly-voice character actor Lionel Stander died at age 86 due to lung cancer.  He is fondly remembered as Max on TV's Hart to Hart, as well as in It Takes a Thief, and HBO's Dream On.
Still in 1994, "Live at the B-B-C," the first album of fresh recordings by the Beatles in almost 25 years, was released in Britain and continental Europe. It's North American release came six days later.


The 56 songs on the two-C-D set were recorded for radio shows between 1962 and '65. In London, eager fans lined up for hours outside record stores, some of which opened at midnight to sell the album. Within four days, "Live at the B-B-C" was number one on the British chart.
On this day in 1996, novelty singer Tiny Tim suffered a fatal heart attack after performing his signature song, "Tiptoe Thru' The Tulips," at a benefit concert in Minneapolis. Reports put his age at either 64 or 66.
On this day in 1997, Metallica were at No.1 on the Billboard album chart with 'Reload', the bands third US No.1 album.

On this day in 1998, cigarette advertising icon, dwarf Johnny Roventini died of an infection at age 88. The 47-inch-tall Roventini was dressed as a bellhop for his commercial work and was known for his unique trademark line, "Call for Philip Morrriisss," a shrill cry introduced on radio (and in magazine ads) as early as 1933.
On this day in 1999. jazz guitarist Charlie Byrd lost his battle with cancer at age 74. Byrd was instrumental in introducing Latin sounds, particularly the samba and bossa nova, to North American audiences in the '60s
Also this day in 1999, 
 an early collection of Shania Twain's work – recorded when she was still billing herself Eilleen Shania Twain – was released by Jomato Records. The set, "Beginnings (1989-90)," predated the artist's earliest Nashville demos.
On this day in 2000, Loverboy bass guitarist Scott Smith drowned when he was swept off his sailboat by a huge wave near San Francisco's Golden Gate Bridge. Smith was aged 45. He joined Loverboy in 1980, as the Vancouver-based rock group began its recording career.


Loverboy sold more than 23-million records during the 1980's and won six Juno awards in 1982. Their hits included "Turn Me Loose" and "Working for the Weekend." Loverboy disbanded in 1988 but reunited five years later.
On this day in 2001, heritage Regina call letters CKCK disappeared as CKRM took over its 620 KHz frequency and its transmitter.  The same day CJME replaced CKRM on 980 KHz, using the CKRM transmitter.  (The CKCK call letters were revived in 2002 for Rawlco's new FM station, Rock 94.)
On this day in 2003, by 1 pm Vancouver had its 2nd All Christmas radio station as 650 CISL became Christmas Hits 650.  Regular programming resumed late Christmas night.
Also in 2003, a block of East 2nd Street in New York City was officially renamed Joey Ramone Place. It is the block where Joey once lived with band mate Dee Dee Ramone, and is near the music club CBGB, where the Ramones played their first gigs.

On this day in 2004, Canadian author & broadcaster Pierre Berton (one of the founders of CITR-UBC Radio.. chief announcer 1940), perhaps best known for his 38 years as a panellist on CBC-TV's Front Page Challenge, died of heart failure at the age of 84.
Also this day in 2004, Ken Jennings won 74 times and two-point-five million dollars on "Jeopardy!" before finally losing.
On this day in 2005, Babyshambles singer Pete Doherty was arrested on suspicion of possessing class A drugs after he was stopped by police while driving his car in an erratic manner in Ealing, West London. Police recovered "substances" from the scene.
Also in 2005, police were investigating claims that Michael Jackson was trafficking prescription drugs to feed a 40 pill-a-day habit. Their suspicions had Jackson's minions allegedly flying antidepressants and painkillers from the States to the superstar's self-imposed exile in Bahrain.
On this day in 2006, the sale of Syd Barrett's (Pink Floyd) final belongings were sold by Cheffins auctioneers in Cambridge, England. The sale of the 77 items raised $233,786.  The sale included such things as the armchair he used to sit in, his home-made bread bin, tools, notebooks and binders and books. The sale catalogue described Barrett as a man with a "total disinterest in materialism."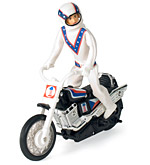 On this day in 2007, famed daredevil Evel Knievel died of a severe lung disease at age 69.
Also this day in 2007, Green Day's Billie Joe Armstrong and U2's Bono appeared in pre-taped segments on My Night At The Grammys, a two-hour CBS special. The program featured previous winners and performers reflecting on the 25 most memorable Grammy Awards highlights. It included 'historic' performances from Paul McCartney and Bruce Springsteen.
On this day in 2010, AC/DC drummer Phil Rudd was convicted on minor drug charges at his hometown in New Zealand. He was caught with just under an ounce of marijuana. Though fined a mere £122 (about $200 U.S.), the conviction made it difficult for him to travel on AC/DC's extensive world tours.

On this day in 2011, Vancouver talent was atop the Billboard album chart with Michael Buble's best-selling "One Christmas." Moving 227,000 copies in its first week, Nickelback's "Here And Now" landed just behind Buble at #2.
On this day in 2012, Daughtry and 3 Doors Down donated $15,000 to the New Jersey Hurricane Sandy charity Hometown Heroes after a performance in Asbury Park, NJ. Chris Daughtry dedicated the song "We're Not Gonna Fall" to the audience.
On this day in 2013, televangelist Paul Crouch, who with Jim Bakker co-founded the Trinity Broadcasting Network 40 years earlier, died of heart failure at age 79.  Crouch and his wife Jan (above) were exposed by the New York Times as living a lavish lifestyle on the tax free funding they exhorted their followers to mail in.
Also in 2013, actor Paul Walker, who began his career with guest spots on TV shows like 'The Young and the Restless', 'Touched by an Angel', 'Highway to Heaven', and a  regular role in 'Throb', died is a fiery single vehicle California car crash at age 40.
On this day in 2014, 
 former Vancouver, Okanagan and Calgary broadcaster Jim Yount died in Kaslo, BC.at age 64.  Besides broadcasting (CKNW, CKVN, CKST in Vancouver), he was was an instructor, then program head, in the Broadcast Journalism Program at BCIT during the mid 1980s.
Today's Birthdays:
Actor Robert Guillaume (Benson, Sports Night, Soap) is 88.
TV executive Joan Ganz Cooney (Children's TV Workshop- Sesame Street) is 86.
Retired radio talk show host G. Gordon Liddy is 85.
Actor Jack Ging (A-Team, Ripcord, Tales of Wells Fargo) is 84.
Musician/actor Jack Sheldon (Girl with Something Extra, Run Buddy Run, Merv Griffin Show) is 84.
Country singer-recording executive Jimmy Bowen is 78.
Producer/director Ridley Scott (The Good Wife, Numb3rs) is 78.
Australian/UK singer Frank Ifield is 78.
Miss USA-1965/model/former TV presenter Dian Parkinson (The Price Is Right) is 71.
Rock musician Roger Glover (Deep Purple) is 70.
Actress Margaret Whitton (Cutters, Good & Evil, Hometown) is 65.
Model/actress Kathryn Witt (Flying High) is 65.
Actress June Chadwick (Riptide, V) is 64.
Actor Mandy Patinkin (Homeland, Criminal Minds, Dead Like Me, Chicago Hope) is 63.
Musician Shuggie Otis is 62.
Country singer Jeannie Kendall is 61.
Singer Billy Idol is 60.
Historian/TV personality Michael Beschloss is 60.
Actor Stephen Dillane (Game of Thrones) is 58.
Rock musician John Ashton (The Psychedelic Furs) is 58.
Montreal/Vancouver-raised comedian Colin Mochrie (Whose Line Is It Anyway) is 58.
Actor Irrfan Khan (In Treatment) is 53.
Rapper Jalil (Whodini) is 53.
Actor-director Ben Stiller (Ben Stiller Show, Arrested Development) is 50.
Actress Amy Ryan (The Office, The Wire) is 46.
Rock musician Mike Stone is 46.
Actress Kristin Dattilo (The Chris Isaak Show, Dexter) is 45.
Actress Michelle Burke (Little Men) is 45.
Actress Perrey Reeves (Entourage) is 45.
Actress Michelle Burke (Little Men) is 45.
Actress Kristin Dattilo (The Chris Isaak Show, Dexter) is 45.
Montreal-born actress Jessalyn Gilsig (Glee, Boston Public) is 44.
Country singer Mindy McCready is 40.
Singer Clay Aiken (American Idol) is 37.
Calgary-born actress Elisha Cuthbert (Happy Endings, 24) is 33.
Actress Kaley Cuoco (Big Bang Theory, Charmed, 8 Simple Rules) is 30.
Actress Betty Gilpin (Nurse Jackie) is 29.
Actress Christel Khalil (The Young and the Restless) is 28.
Actress Adelaide Clemens (Rectify) is 26.
Toronto-born actor Gage Monroe (Christmas With Tucker, Paw Patrol, Justin Time) is 15.
Chart Toppers – Nov. 30
1944
The Trolley Song – Judy Garland
I'll Walk Alone – Dinah Shore
Together – Helen Forrest & Dick Haymes
Smoke on the Water – Red Foley
1953
Ebb Tide – The Frank Chacksfield Orchestra
Rags to Riches – Tony Bennett
Ricochet – Teresa Brewer
There Stands the Glass – Webb Pierce
1962
Big Girls Don't Cry – The 4 Seasons
Return to Sender – Elvis Presley
All Alone Am I – Brenda Lee
I've Been Everywhere – Hank Snow
1971
Theme from Shaft – Isaac Hayes
Baby I'm-A Want You – Bread
Have You Seen Her – Chi-Lites
Daddy Frank (The Guitar Man) – Merle Haggard
1980
Lady – Kenny Rogers
The Wanderer – Donna Summer
I'm Coming Out – Diana Ross
Could I Have This Dance – Anne Murray
1989
Blame It on the Rain – Milli Vanilli
Love Shack – The B-52's
We Didn't Start the Fire – Billy Joel
Bayou Boys – Eddy Raven
1998
Thank U – Alanis Morissette
Jumper – Third Eye Blind
Touch It – Monifah
Wide Open Spaces – Dixie Chicks
2007
Apologize – Timbaland featuring OneRepublic
Bubbly – Colbie Caillat
Hate That I Love You – Rihanna featuring Ne-Yo
Free and Easy (Down the Road I Go) – Dierks Bentley