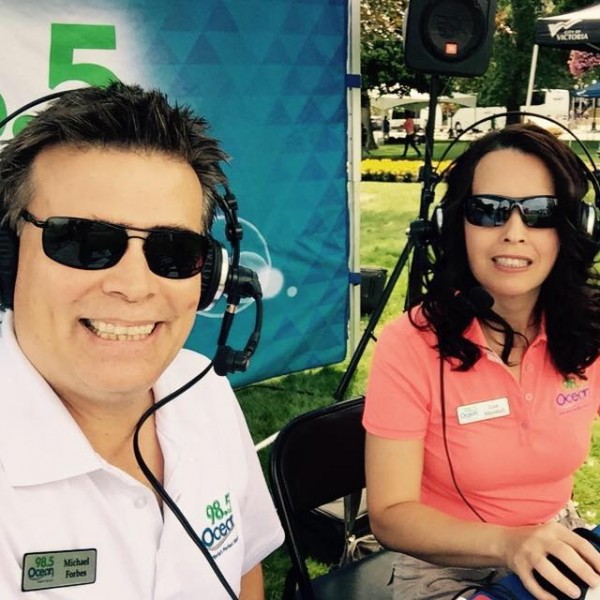 They've been the wake-up duo at Victoria's OCEAN 98.5 forever it seems, (in fact, since 1996), but as of now they are no longer with the station.
Lisa Marshall and Michael Forbes, married in real life, have been divorced from their longtime positions with the Rogers Victoria outlet, and we're dying to know .. did they quit?   Or was their cost as a result of their almost two-decade longevity, targetted by the bean counters as something that had to go?
Puget Sound Radio just got word the couple were fired with a severance package, which presumably requires their silence.
Also gone from 817 Fort Street are 14-year newsman Pat Thomas, and popular Account Representative Gary Munro, who announced his retirement.

Related Current Story
HERE
 on New Years Day Michael and Lisa find a mic to share
HERE