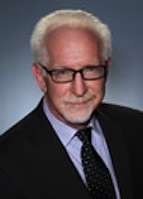 November 20th, 2015
In a post this week to his JacobsMediaBlog, Fred Jacobs, president of Jacobs Media, ponders if the industry may be beginning to see the end for one of radio's most cherished and profitable audience service features — live traffic reports.
"While car manufactures continue to glean profits from marketing their in-dash GPS features, consumers are rapidly learning that mobile apps like Google Maps and WAZE provide these same services, and with even more real-time traffic conditions," writes Jacobs.
"This has impact on what the car makers will ultimately offer, but it also gets right into radio's grille. For decades, AM and FM stations have capitalized on traffic jams, jackknifed semis, orange barrels, and other daily commuting gnarliness to provide information that has always attracted mega- sponsorship dollars.
But that's about to change, just as radio's school closing model – reading long alphabetical lists of area schools – is no longer effective in a world where this info is available online and via text messaging."
Read Fred's full commentary on the topic HERE.