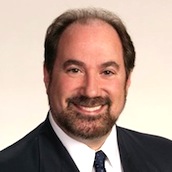 November 17th, 2015
Bridge Ratings has been tracking consumer trends in media consumption for a number of years now, and recently released the first look at a new study just completed by the firm at the end of October.
Measured media in this study, entitled Media Hierarchy Activity Preferences, include broadcast radio, pureplay and simulcast Internet radio, owned music, social media sites, podcasting and other entertainmentmedia activity options available to consumers. Among some of the highlights:
• Broadcast radio, which prior to the pervasiveness of the Internet and its many options was among the primary sources of information or entertainment in mornings, today is the first 'GoTo' entertainment activity choice of 55% of the sample.
• Text messaging is a dominant activity throughout the day and leads in morning drive with 9 out of 10 members of the sample saying they start texting almost as soon as they wake with Social site activity a close second with 87%.
• Podcasting has its greatest consumption during the evening hours when time allows for longer digital entertainment activity.
"Our Media Activity Preference study clarifies consumer preferences for entertainment media activities over the course of a typical day," said Bridge Ratings President Dave Van Dyke (pictured above). "The hierarchy of activities provides a better understanding of consumer time-spent with media."
Read more HERE.