The latest round of layoffs by Bell includes CTV 2 (Victoria) Assignment Editor Dave Biro, a 40 year veteran of broadcast news editing and news management in BC.  Also getting their walking papers today were a number of lesser known technical personnel from Victoria, and at least a half-dozen unnamed personnel at Bell operations in Vancouver.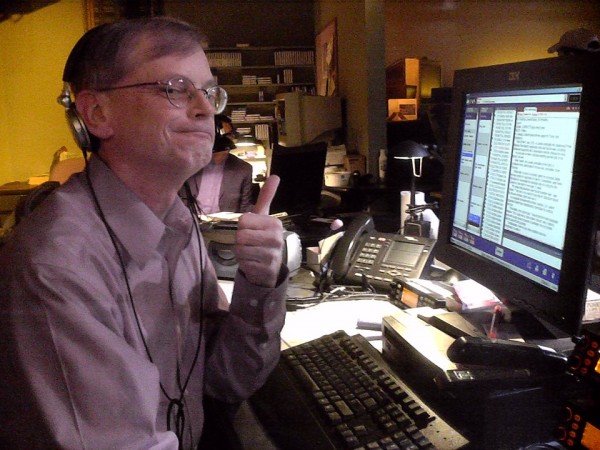 Dave Biro – Broadcast Performing Arts graduate Columbia Academy Vancouver 1973; news reader/ beat reporter CFVR Abbotsford, CJIB Vernon, CKIQ Kelowna then CJIB news director and senior news anchor CKIQ Kelowna 1970s; news reader CKNW New Westminster 1978-80; part time instructor BC Institute of Technology Broadcast Journalism 1979-89 and Langara Community College Broadcast Journalism 1979-81; assignment editor then news director CKVU-TV Vancouver 1980-88; University of Georgia George Foster Peabody Award for Outstanding Documentary Production presented to CKVU for educational documentary AIDS and You 1987; assignment editor then news director CKWX Vancouver 1988-90; news assignment editor 1990-95 then senior news producer CHEK-TV Victoria 1995-99; associate producer/ host/ reporter CBC Radio Victoria 2002-04; senior news assignment editor A-Channel/ CTV Vancouver Island 2004-15; retired from CTV Victoria 2015; casual back fill CHEK News Assignment Desk 2016-19; retired from CHEK-TV 2019; back fill CBC Radio Victoria 2016-21; retired 2021; RTNDA Lifetime Achievement Award for BC region 2011.  LinkedIn profile
The comments below are ongoing and with updates….