…

By Marty Forbes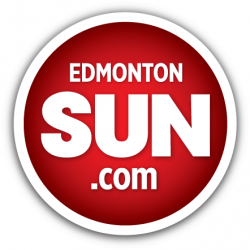 October the 21st, 2015
Media stuff : Welcome back to the Global morning show Jen Crosby who returns after her maternity leave. Evening Anchor Carol Anne Devaney was expected back Nov. 17 as well. Shaye Ganamreturned to the morning show a few weeks back after an extended leave to help his family with a major health issue.
The CRTC issued a call for a new radio station in Edmonton back in May. Four groups have applied for an ethnic format station, two on FM and two on AM.
CLEAR
The former CKUA 580 frequency is what is called a 'clear channel' and its signal (at full power) literally covers almost all of Western Canada. The applicants await confirmation of a hearing date, likely now in the spring.
The Commission recently blessed CFWE 98.5 with a power increase too. This little gem of a radio station is run by Boyd Leader whom you may remember as Rhubarb Jones at a few Edmonton stations in the past. It features country music, local/regional artists, and Aboriginal information.
Boyd adds, "We have major transmitters in Fort McMurray, Lac La Biche, Bonnyville/ St. Paul and a number of smaller transmitters through the north. We have a network licence and have been on in the south, and we are currently looking for a suitable tower location in the Pincher Creek area to replace a tower that went down.
"In addition to a new web site, we have also launched 2 companion Internet radio stations in the past weeks. Buffalo Spirit is a Pow Wow/ Round Dance station and Raven is Rock, Rhythm and Blues; musical content on both stations is 100% Indigenous.
CITY TV is moving out of the downtown core — and in with their radio properties, Sonic, Bounce andWorld FM on Gateway Avenue. The television station has evolved since it's 1993 launch as A Channel through a few ownership changes and is now part of the Rogers chain of media across the country.
Ex-Oiler Jason Strud-wick now hosts an evening show called Dinner Television focussed on Edmonton community news and events.
CBC-TV has cut back their evening newscast to just a half an hour now and you can also see CBC's morning man Mark Connolly's show live on television now as part of Edmonton AM weekday mornings.
If you were a fan of talk show host Charles Adler when he was on 630 CHED you can now find him onSirius/ XM satellite radio Channel 167.
The show is on early evenings in our time zone on a channel that is being programmed for Canadian talk.
Did you know? 630 CHED's Bob Layton is writing a book about the history of the radio station, featuring mostly the zany stuff that happened on the station in the 1970′s Top 40 era — with people like Wes Montgomery, Bob McCord, Eddie Keen, Len Thuesen, Rob Christie and my late father Jerry Forbes on staff .
Bob's well into it but tells me "every week somebody else comes up with a fun story to include so it could end up a rather large book. I'd better get it done!"
Thank you to media pals Daryl McIntyre CTV, Gord Steinke Global, Terry Evans K97, Shane Michaels Capital FM, Sean Burke CFCW, Cam Hayden CKUA, and J'Lynn Nye 630 CHED.
Each is helping me and my co-organizer Liane Langlois put together some impactful public service announcements for motorcycle riders next spring in Edmonton.
Every year we lose more and more riders in the city and mostly from vehicles turning left into a rider.
SUPPORT
Each of those media folks mentioned are 'riders' themselves and lending their support to the commercials. My thanks to Shaw Television for their assistance. More to follow.
If you have a favourite radio announcer, or television personality, chances are you will find them in the ATCO Sun Charity Christmas Auction that is rapidly approaching — in fact Oct. 27 to 29.
These fine folks have some great and unique offerings for you to join them at dinners, on the ski slopes, in a bus, at concerts, fishing, flying, well everything all in helping raise money for the largest auction in Edmonton media.
Last column I thanked my media pals — this week I'd like to thank the sponsors who have contributed these amazing items for the auction.
Great city. Great media. Great people make great things happen … for others.
I 'heart' Edmonton.
Heading south for a few weeks — winding down the Oregon and California coasts — across to Phoenix, and ending up motorcycling in to Tucson Arizona to watch downtown craziness happen for Halloween.
Life is grand!
http://www.edmontonsun.com/2015/10/19/forbes-tv-anchors-back-at-their-desks