By Jordan Chariton, TheWrap.com
 October 21, 2015 @ 9:21 am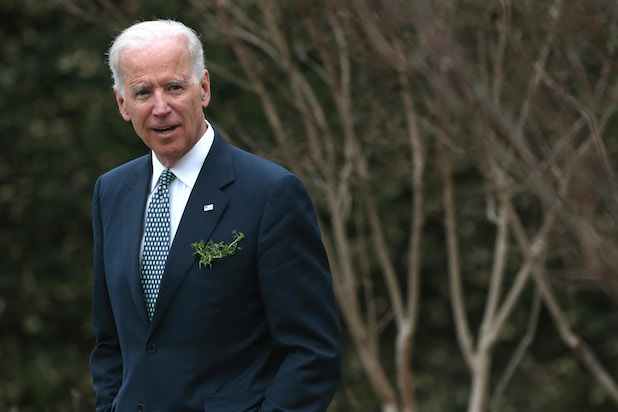 Getty
"I believe we are out of time," the Vice President says about realistic chances of mounting a successful campaign for president
Vice President Joe Biden announced he won't run for president on Wednesday, ending weeks of rampant media speculation.
"I've concluded it has closed," Biden said about his window to successfully run. Biden said his family, still in mourning over the death of Beau Biden from brain cancer, was ready for him to run, but that it was no longer realistic for him to do so.
"I believe we are out of time," the vice president said regarding his chances to mount a successful campaign for the presidency.
Most political and media pundits thought Hillary Clinton's strong performance in the first Democratic debate on Oct. 13 would keep Biden from entering the race.
READ MORE  HERE  AT TheWrap.com