By

Jordan Chariton, TheWrap.com    October 19, 2015 @ 11:50 am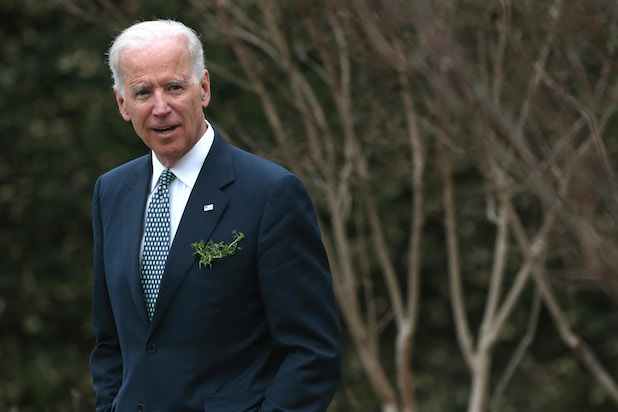 "Three sources close to @VP telling me he's expected to announce he is running," chief White House correspondent Ed Henry tweets
Vice President Joe Biden will enter the presidential race, Fox News' Ed Henry reported on Monday.
"Three sources close to @VP telling me he's expected to announce he is running but the sources are all urging caution on 48-hr timeline," chief White House correspondent Ed Henry tweeted.
Henry added that observers should look to Saturday's Jefferson Jackson dinner in Iowa as a potential announcement event.
Most political and media pundits thought Hillary Clinton's strong performance in the first Democratic debate on Oct. 13 would keep Biden from entering the race, but the vice president apparently sees a path to succeeding President Obama.
Biden's entry into the race will definitely bolster media coverage of the Democratic competition, which has paled in comparison to the Republican contest and Donald Trump's emergence as its frontrunner.
The vice president is known as a "gaffe machine" in TV and digital circles, but his authenticity is also seen as a major plus compared to Clinton, who's been criticized for being too scripted in interviews and speeches.
READ MORE  HERE  AT TheWrap.com