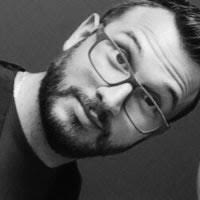 By Paul Kaye
PSR Contributor
Tuesday October the 20th, 2015
How to Communicate Effectively
The challenge for any communicator – especially those sat behind a microphone – is to convey their message as effectively as they can.
The important word here is effectively.
You can define effectively as "… in a way that produces a desired result". I love that definition. It suggests that communication can't be effective without preparation. To be effective you need to have considered what you want to achieve. That's not something you can do on the fly. If you want to be heard you need to spend time crafting your message.
There is a structure to effective communication. When working with radio talent I encourage them to prepare their thoughts within this structure; it helps them generate more compelling radio. You too can significantly improve how compelling your message is by adopting the simple structure.
First you need to understand THE WHY. You need to be able to clearly articulate what the purpose of your message is:
THE GOAL
This is where you define what your purpose is…

What do you want the audience to say or do after hearing you?
What is it that you want to achieve? Why?
What is at the heart of what you want to say?
Once you know what you're setting out to do you're ready to prepare THE HOW. You need to present you message in a way that will maximum its potential impact:
THE HOOK
This is where you will grab the audience's attention and make an immediate connection…

Your first sentence should hook their attention
Your hook should be provocative
The hook can be a statement or a question
The best hooks resemble headlines
A great hook allures, entices, fascinates or interests the audience
What words can you use to make your opening more captivating?

THE SUBJECT
This is where you will provide all the necessary details…

Here you must put forward the body of your message
The body of your message must support your objective

When building your subject consider the following:

Share your emotions – how do you feel about the subject
Share personal stories that support your point of view
Use clear and simple language
Use descriptive words to paint vivid pictures

THE CLOSE
This is where you will ask for a specific action or reaction…

What will you say to bring your message to its conclusion?
How do you want the listener to feel?
What do you want the listener to do?
Make the close something they will remember
Crafting effective communication takes time. It's easy to just talk. Anyone can open their mouths and let the sounds fall out. The result is often little more than noise that meanders aimlessly; comparable to a chicken running around with its head cut off – pure chaos. You need to spend the time preparing and honing your message. Structure your thoughts and you'll have a better chance of being heard.
About Paul Kaye
Born in England, Paul got his first PD role in the early 2000s, making him the youngest programmer in the UK at the time. After nearly a decade programming in the UK Paul moved to Canada in 2012 to work for Newcap. Paul spends his days looking after stations in the CHR, Hot-AC and Classic Hits formats and also holds the role of National Talent Development Director for the company. A role that sees him working with morning shows, on air talent, and programmers across the country to improve performance. Paul lives in Vancouver and can be reached at [email protected]
Paul Kaye | National Director – Talent Development | Newcap Radio
Other Puget Sound Radio articles by Paul Kaye HERE
Paul's LinkedIn