K97/CJCA Radio Reunion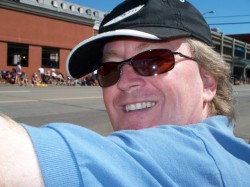 By Mark Summers
PSR Contributor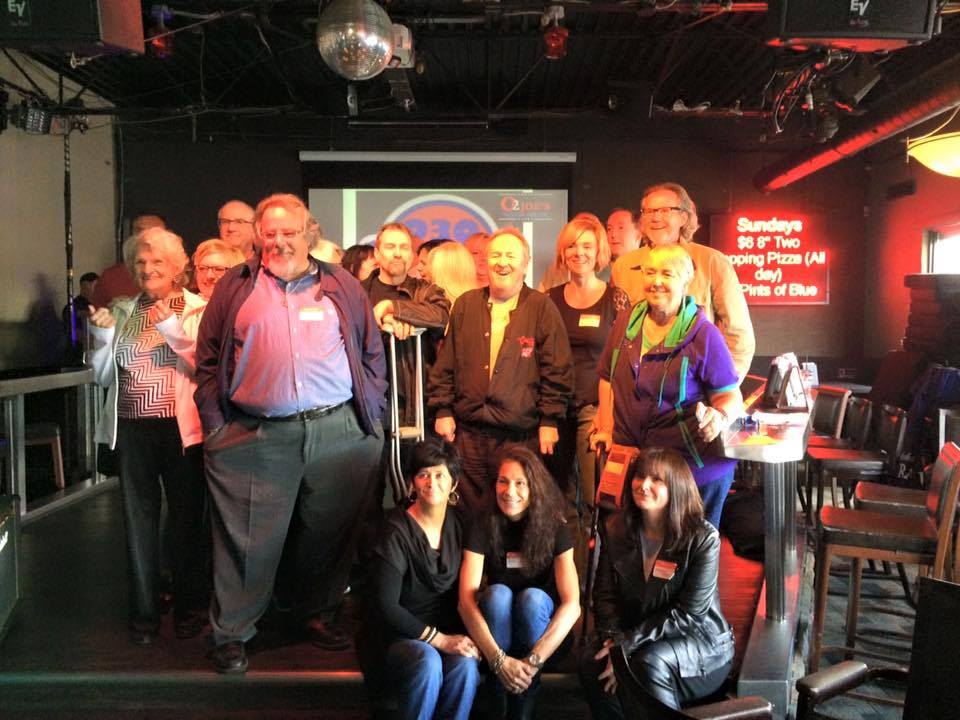 Sunday Sept 13 2015.
It all took place last Sunday at O2 JOE's Tap House & Grill (North) 13509.127 St in Edmonton.
It was a reunion 35 years in the making. What a wonderful time had by all that could attend. A big thanks goes out to Wade Sorochan who helped me in bringing the K97 & CJCA gang together again. We  got together just after Christmas to discuss the details of the reunion.
It was wonderful to see everyone again!
When we organized this event and invited staff members we hadn't seen in about 35 years or so, we were totally amazed by the response and how on last Sunday we all just connected like no time has passed.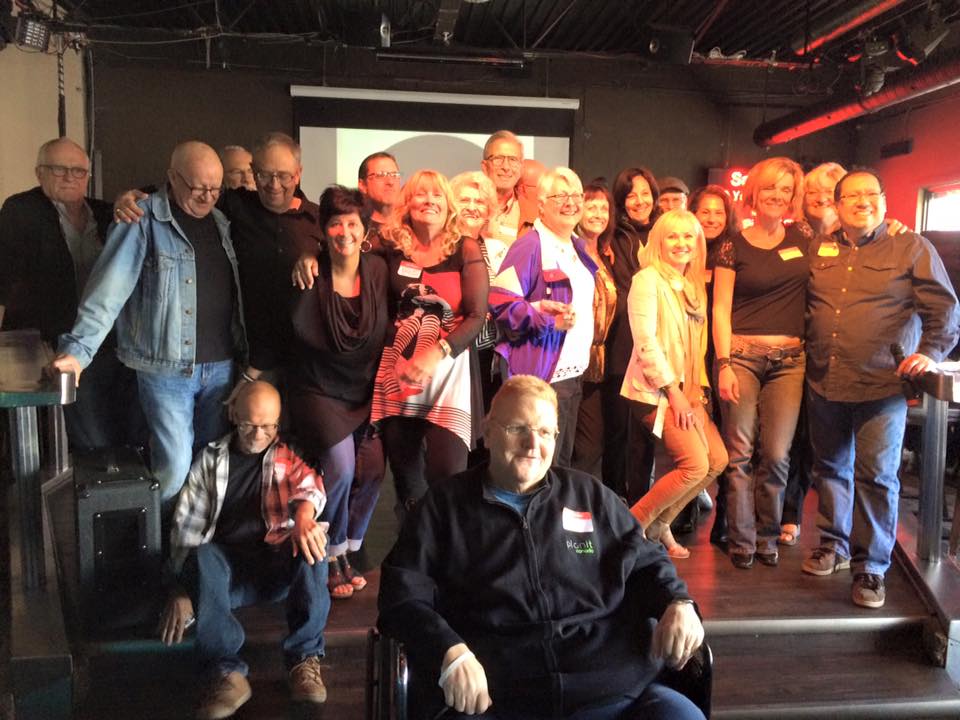 Special thanks to everyone who took time to attend including Larry Barris who we all are rooting for to get well, Joe Myers who said, "You helped make my day a really good day", Lori Hancock & husband Daryl for driving for 9 hours from Vernon BC to make it here, Steve Olson from Calgary came up for a visit. And everyone's favorite radio guy Marty Forbes who helped promote the event and was in attendance to show his respect for two iconic radio stations.
Marty said it best in one of his posts "Thank you Mark Summers and Wade Sorochan for letting this ex-Selkirk guy drop by your K97/CJCA gathering for a short while today. It was wonderful seeing and hearing from some legendary broadcasters and longtime pals. Nicely done gents. It was so very nice seeing those folks relive the glory years of two iconic radio stations.
Mark Summers
Mark has kindly supplied us with a list of those in attendance last Sunday
a partial list who attended for you…I hope I didn't forget anyone but it is possible I missed a few…
K97 K97 Radio – Rob Berg
K97 Radio – Sharon Mallon
K97 Radio – Todd James
K97 Radio – Shane Michaels
K97 Radio – Terry Evans
K97 Radio – Steve Olsen
K97 Radio – Barrie Harrison
K97 Radio – Stephanie Cragg
K97 Radio – Anna Posteraro
K97 Radio – Irene Madouche
K97 Radio – Sharkey (Mark Summers)
K97 Radio – Lori Hancock
K97 Radio – Gord Marriott
K97 Radio – Melissa Wright
K97 Radio – Loren Jesperson
K97 Radio – Kathy Salloum
K97 Radio – Wayne Mitchell
K97 Radio – David Thiel
K97 Radio – Sheree Zielke
K97 Radio – Melanie Harysh
K97 Radio – Neil Cunningham
CJCA Radio – Glen Yost
CJCA Radio – Bill Jackson
CJCA Radio – Marilyn Whitehead
CJCA Radio – Sandy Pywell
CJCA Radio – Alene Carter
CJCA Radio – Kris Burkholder
CJCA Radio – Wade Sorochan
CJCA Radio – Daryl Vernon
CJCA Radio – Larry Barris
CJCA Radio – Cindy Feheley
CJCA Radio – Linda Cooper
CJCA Radio – Terence Harding
CJCA Radio – Joe Myers
CJCA Radio – Dale Nosko
CJCA Radio – Debbie Mainwaring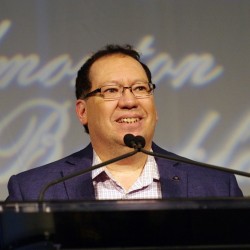 By Wade  Sorochan
The Bill and Bill Show was on CJCA Radio in Edmonton Mon-Fri from 11am-2pm. It was an "anything goes" caller driven open line talk show. It was referred to as "Canada's most unique radio talk show" It was unique at the time because it featured two hosts-Bill Jackson and Bill Matheson and The "Tone Arm" Wade Sorochan who became the first broadcaster in history to use music to enhance a radio talk show in a truly unique manner.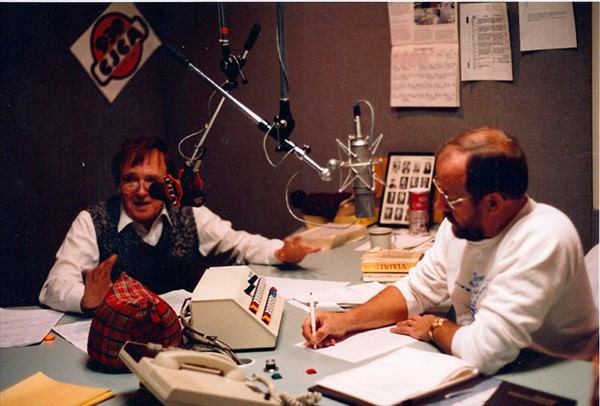 The show rarely had guests, but when it did it welcomed some of the biggest celebrities in the world including: the first Canadian interview with Don Johnson from the set of Miami Vice, Betty White, Mel Blanc and Vincent Price.
.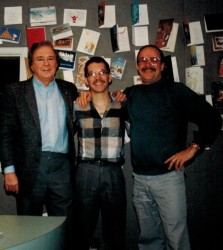 Listeners connected with the show because the topics were every day topics like: cats running at large, which way the toilet paper should roll off the holder?, do the northern lights make noise?, and what to do about nagging mother-in-laws? It was a show about anything and everything with no specific agenda except to entertain and inform and welcome callers to talk about what's on their mind. Listeners would often comment that the show was a good escape from daily life, and that Bill and Bill and Wade (Picture on the left) were like family to them. From sales people in their car, farmers on their tractor to women at home.
.
The show connected with people from all age groups and all walks of life. A show for the Education, Elucidation, Emancipation, Enlightenment, and Mental Emolument of the Hoi-Polloi."
.