Lawsuit in U.S. Alleges CBC Used YouTube Video Without Owner's Permission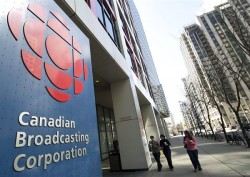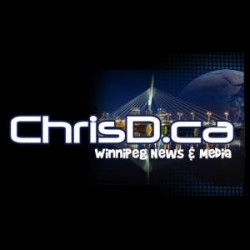 August 19th, 2015
TORONTO – The Canadian Broadcasting Corporation is facing a lawsuit in the United States over the alleged use of a YouTube video without the owner's permission.
In the suit filed Aug. 11 to the Western District court of New York state, Alfonzo Cutaia of Buffalo, N.Y., alleges that the CBC violated U.S. copyright law by using a video of a winter storm he filmed and uploaded to YouTube last year without his permission.
CNN is also named in the suit which claims CBC obtained the video — called Buffalo Lake Effect — from that organization.
The statement of claim, obtained by The Canadian Press, alleges CBC posted the video on the broadcaster's website — cbc.ca — with the CBC logo as an overlay, and uploaded the video to Yahoo Screens' website.
Cutaia is seeking an injunction against any further use of his video as well as damages.
A spokeswoman for the CBC says the public broadcaster is aware of the lawsuit but has not been served yet.
The video — a 31-second time-lapse filmed from Cutaia's downtown Buffalo office window and uploaded on Nov. 18, 2014 — captured a severe snowstorm that covered the area with as much as two metres of snow over several days.
Cutaia said he was contacted by many media organizations who were interested in using his video, but CBC was not one of them.
"It kind of went viral," Cutaia said during a telephone interview from his home in Buffalo. "My phone started ringing off the hook really, everywhere, home, work, cellphone, Facebook, you name it, people tried to get (me) anyway they can to try and ask permission."
Cutaia said he consistently told media outlets they could use his video for broadcast, but he didn't give permission for the video to be uploaded to websites because he was enrolled in the YouTube monetization program.
"I said (the media) could embed or link to it on websites because they could take advantage of being able to use my video and I would still get credit for all the views," he said.
"I didn't know whether or not it would be any significant sum of money but another thing I enjoyed was watching the view count go up," Cutaia said. "I wanted the views for both reasons."
After discovering his video on the CBC website, Cutaia said he wrote a letter to the broadcaster in June informing them of his rights to the video.
In a response letter dated July 14, CBC lawyer Marcel Lacoursiere said the video was obtained under a 10-day license from CNN, Cutaia said. Lacoursiere wrote that after receiving Cutaia's letter, an investigation revealed the video had been used beyond the 10 days.
"In this case, the use of the video beyond the 10-day period was done in good faith and with no bad intention. The credit at your name appeared at all times in our broadcasting, as furnished by our provider," Lacoursiere wrote.
He also wrote than the video had been removed from the website that it was never distributed to "any other channels or business entities and no sale was made for this video and no license or distribution rights were given."
CBC spokesperson Emma Bedard declined to comment on the allegations, which have not been tested in court.
"Since we haven't been served and we're not sure exactly what the accusations are or will potentially be, we'll certainly be in a better position to respond to it once we've seen them," Bedard said.
Cutaia's video has 3.8 million views so far on YouTube.