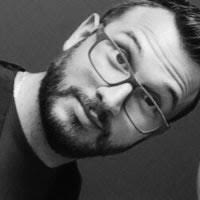 By Paul Kaye
PSR Contributor
August the 18th, 2015
.
Airchecks Exposed! Talent Share The Good, The Bad & The Ugly Truths Of Airchecking! – Part 4
Over the last few weeks we have been on a journey to better understand 'the dreaded aircheck.' We set out to understand airchecks from the talent's perspective. We assembled a panel of personalities from across the world — the US, Canada, UK, and Middle East to share their thoughts.
We promised the talent they would remain anonymous so they could share their candid thoughts without fear of any repercussion. In the panel there were high profile (and well rated) morning shows as well as highly respected music personalities. Through their experiences, we have learned about why talent often dislike airchecks, what makes for a good aircheck and some of the things you should avoid doing when working with talent.
Now, as we come to the end of our journey, we asked our talent one final question… What qualities are important in a coach?
"They always have time for you. You can ask for feedback on a break, an idea or anything, whenever you need it."
Generosity is a quality that great coaches have in abundance. Once they commit to an individual or team they are unselfish with their time, attention and energy.
"Puts a metaphorical arm around you, and makes you feel safe about being creative and taking risks."
"Someone who worked with me on a regular basis; who explained not only 'what to do' but 'why it works.'"
Building confidence is arguably one of the most important aspects of the coach's role. As a coach you need to have high self-esteem and feel good about yourself so that the coaching process isn't used to feed your own ego (often a mistake we all make early on in our coaching careers). Effective coaches practice participatory feedback, encouraging a two way dialogue — not a monologue — with the talent. The coach inspires individuals to find answers for themselves by asking the right questions. This usually means the talent has to try the ideas and solutions they believe are right, knowing that if they don't work, the coach will be there to help them analyze and try again. Therefore, a good coach understands that working with an individual or a team is a process of self-discovery and improvement. There are no right or wrong answers.
"Consistency in the number of airchecks, not necessarily every day, but enough that I feel like they care about my progress."
We talked earlier in the series about the Team Charter. This is something we believe in when we're working with talent. It is a living document, contributed to by all the team members, specifying the mission of the team and the expectations they hold for one another. Part of the team charter is always how often the team will be working and meeting together. Outside of these sessions, we always encourage dialogue and discussion about ideas, challenges and opportunities as they arise. This is a team effort and the coach should be committed to the team's success.
"So many words come to mind… It's hard to summarize… you just know you're lucky to have a good coach when you get one."
We thought we'd try to list some of the qualities we believe are important in a coach:
Self-awareness

Emotional maturity

Sees the best in others (sees past the shortcomings)

Resilient (can deal with the disappointments, setbacks & conflicts along the way)

Optimism

Positivity

Curiosity

Objectivity

Fairness

Crisp communication

Sincerity

Commitment

Sees coaching as a two way process (of both energy & learning)

Humble

Love to teach

Lifelong learners
What did we miss from this list?
There is one additional thing that good coaches do; they seek feedback from those who they work with. They ask questions like "How am I doing?" "What could I be better at?" "What one thing could I change for my own benefit?" "What do you value most about me?" If you're feeling brave and are committed to acting on the feedback you receive, it's definitely worth seeking this type of input… it will make you better, and it builds trust with those whom you're working with.
As our journey into the dreaded aircheck comes to its conclusion there is just one final question to ask ourselves…. what have we learned?
Talent wants to learn, but there is a right way and a wrong way to do it. Forget airchecking. That term seems outdated. It implies that you're checking up on talent. Working with talent should be viewed as coaching. Coaching is about creating awareness, a sense of responsibility and enabling action. It is the coachee who has to be aware, take responsibility and make decisions. It is the role of the coach not to offer the answers, but to ask questions in ways that help others discover the answer for themselves.
Make the following suggestions part of your coaching action plan and you'll be on your way to improving you're effectiveness when working with talent:
Set goals with the team. Explain the mission. Establish expectations.

Tailor your approach to the talent. It's about helping them learn.

It's about encouragement, not discouragement

Focus on inspiration and motivation…not fear.

Feedback only about the performance and never the person.

Focus on the "why," and less on the "how."

Work towards improving one thing at a time.

Celebrate progress (look for momentum towards the goal).

Be positive (

at least

a 3:1 ratio of positive to negative comments).

Be objective.

Be consistent (with what you say).

Support the team (you are part of the team).

Be specific.

Be honest.

Share the praise. Take the blame.

Achieving excellent results is never easy. We hope these points help a little. Good luck!

About Paul Kaye

Born in England, Paul got his first PD role in the early 2000s, making him the youngest programmer in the UK at the time. After nearly a decade programming in the UK Paul moved to Canada in 2012 to work for Newcap. Paul spends his days looking after stations in the CHR, Hot-AC and Classic Hits formats and also holds the role of National Talent Development Director for the company. A role that sees him working with morning shows, on air talent, and programmers across the country to improve performance. Paul lives in Vancouver and can be reached at [email protected]
Paul's LinkedIn
If you missed Parts I, 2 & 3 link HERE