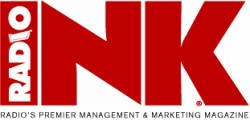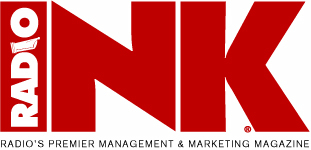 August 14th, 2015
As brokers, they've done about $7.5 billion in radio (550) and TV (180) deals over the past 20 years. Larry and Susan Patrick are a formidable team, not only in the brokerage business with Patrick Communications, but as radio station owners. Today their other company, Legend Communications, owns 18 stations in Wyoming. Since getting into the business, either Larry or the Patricks together have owned well over 100 stations in both large and small markets. In other words, they know what they're doing and they know how to win. The Patricks are very well known throughout the industry, highly respected, and well liked. They are successful at both brokering and station ownership, and they have a very interesting perspective on how to run stations, how to treat people, and what a station should mean to the local community. Larry and Susan Patrick are on the August 17 cover of Radio Ink magazine. You are not going to want to miss what they have to say. Here's an excerpt from our cover story where we ask them how independent operators can win where they compete against the big guns.
RI: What advice can you give other independent operators on how to succeed when competing against the bigger radio companies?
Larry: Look at stations around the country that are smaller operators. Jerry Lee, he is a one-man band, but he's a brilliant man. He's been able to keep his station in the top one or two for decades. Look at Salt Lake City, the Capital Broadcasting folks. They are up against Cumulus, iHeart, and Bonneville, and just recently they are in the top one or two with one of their stations. It starts with great programming, great people, and a terrific GM. The fish rots from the head down. So if you've got a great GM, you will be fine. If you don't, the whole operation will get poisoned. It's great connection to the community. It's hiring the very best talent and paying reasonably good salaries.
We're a business that often treats young salespeople like commodities. Give them a small draw for 90 days and throw them a phone book and say, "Good luck." The failure rate is way too high. It takes a lot more effort to groom the newcomers and the rookies than it does to have the veterans. Look at Duke Wright's company. He's in some markets where he faces group owners who have bigger buying power, who have better consultants, perhaps, but he is a homegrown operator who has lived and breathed radio since he was in the cradle, practically, and his family and his children are now involved. I have to tell you, they are smart, savvy operators, and they have bought wisely and they have steadily grown that platform. I would expect Duke to buy two or three more markets in the next five to eight years.
Jeff Warshaw at Connoisseur is a smart guy, sometimes up against huge odds, but he's always made money and done well. Or Don Curtis in Raleigh — people where radio is their love and passion, who are smart. The guy across the street may have a slightly bigger signal, deeper pockets, more vans on the street, and more promotion money on TV, but the reality is the underdogs very often won. This is David and Goliath. Sometimes Goliath wins, but sometimes David hits him right in the head with a stone and wins the day.
Susan: I totally agree. You have to have the right management team and be strategic and, more than anything, be dedicated to doing it the right way.
Larry: And I'm not saying we always make the perfect decision. We hired some managers that turned out to be not very good. We hired one years ago who, on the surface, looked pretty interesting. Had worked for Cumulus and certainly had great credentials. We hired him, and within a year or two we realized that this guy was pretty autocratic and he sort of motivated by fear. And that's a terrible thing. Sure enough, it didn't take long and we said, "You are out." We found a guy named Don Clonch, who's a brilliant operator. Don has been there 10 years now, and he built a culture of teamwork and doing things for the community. He's the head of the Chamber and he's been on the school board. He's done all of the right things outside of the station to cement his relationship with that community. I have to tell you, I think his staff would lay down on a bed of nails for him if they had to. It always starts with that GM. My batting average is OK, but not perfect by any stretch.
RI: What is the right way to run a radio station in 2015?
Larry: I think the right way to run a radio station is to become hyper-involved with the local community. If you are just playing music, consumers can get that from a variety of sources and always have been able to, for the last 30 to 40 years. But you have to do something that connects with them. It is being people-involved. Our managers have been presidents of their Chambers of Commerce, and two of them have been head of the Wyoming Association of Broadcasters. They've been involved in campaigns to help build new junior colleges or hospitals. They are the essence of what I think great radio is. Roger Gelder, our COO, said when he first joined me, "Larry, I assume we are going to have 250 advertisers on the air. I want to be able to know every one of them by their first name, know their spouse, know what they are interested in, and be very involved in this town." He generates a lot of money out of that market, but he does it because we do all the things right.
When there was a family in Gillette, Wyoming, whose house burned down, we stopped the music. We went live at a remote downtown, and we started asking for money. Literally, in a day or two, we raised $80,000, which would help them get back into a home and try to get back to normal. That's the ability to be connected and use the radio for something more than just making money. If you focus on making money for yourself, you will fail. If you focus on being a service and being very involved in the community, you will do very well. And when the clients do well, we will do well. And so we really look at the clients, and we do things for them that are great.
To own your very own subscription of Radio Ink magazine, GO HERE
Reach out to Larry Patrick at [email protected] or Susan Patrick at [email protected]