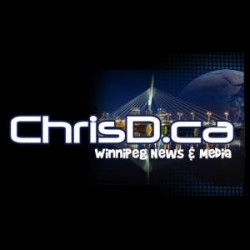 August 9, 2015
MONTREAL – A Federal Court judge has ordered a new review of a Quebec prisoner's grievance over access to TV channels showing late-night pornography.
Forty-six-year-old Haris Naraine filed a complaint after corrections officials cancelled two cable channels in March 2013, saying he and other inmates at the Montreal-area Archambault Institution paid for them.
The channels were cut after Correctional Service Canada instructed prisons across the country to remove all sexually explicit material from facilities and to block X-rated television content.
Naraine argued corrections had no right to censor what the inmates legally bought and said limiting access violated their charter right to freedom of expression.
The service denied his grievance in March 2014, saying the right to access the material was not absolute and that banning the channels helped maintain a safe environment, especially for female correctional officers who expressed concern.
In an affidavit, Naraine said he spent time in two other prisons where he had access to pornographic movies without any complaint from correctional officers.
Federal Court Justice Jocelyne Gagne said in her decision that she agreed there must be a zero tolerance policy toward inmates sexually harassing correctional officers. But she said there is nothing to suggest that inmates who had access to sexually explicit television content were sexually harassing employees.
"There is no evidence that the safety and healthful working environment of female correctional officers at Archambault is jeopardized," she said in her written ruling.
Gagne said there are "significant gaps" in information provided by Correctional Service Canada, making it difficult to support its decision to deny the grievance.
"There is no specific evidence relating to the conditions or circumstances of Mr. Naraine's own institution, nothing about the management issues discussed in the impugned decision."
She also said the service did not provide enough information about whether it would be possible to limit only sexually explicit content.
– By Gemma Karstens-Smith in Vancouver