By Gerry Forbes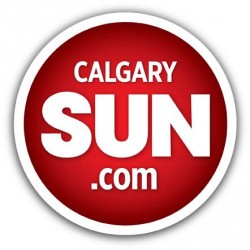 Sunday August 2 2015
.
The rollercoaster of radio has hit another turn again and left two more radio veterans in its wake both great buddies of mine and I am saddened that two of the good guys got the golden envelope just over a week ago.
Eric Francis and Matt O'Neill have been both friends and competitors of mine but that never got in the way of our friendship, often on remote we'd test the boss's temper and go on each other's radio station.
I would write of their accomplishments and they have always had kind words for me and supported my slew of charity work if I called upon their help as I would do for Eric at Golf tourneys, The Pizza Pig out and many others, that's what friends do.
As a matter of fact when Eric was writing this page he contacted Shelley to get a terrible picture of me in a Speedo and ran it as the Sunshine Boy, then hosted my roast at a local hotel as we traded jabs.
We often met for lunch to discuss the state of radio, sports and our families and always had a roar doing it, so its sad to see stuff like this happens but it just a really tough business and competition is fierce.
So I tip my cap to the radio pals who wrapped up just over 12 years as the host of the successful JACK morning show who have been the face of the station since day one, they apologize for those commercials by the way.
They are bound by an agreement not to talk about why this happened but I would think their new boss, who is my old boss just decided the station would go in a new direction, that's how it works in radio.
Eric and Matt plan a restful summer with their families and the joy of sleeping in past 4am for a change, Eric heads south with his wife and two kids to see his family back East and Matt heads for his place in Arizona with his lovely wife Paige.
The guys were fun, entertaining and always there to help charity at the drop of a hat, many listeners have reached out though social media to say they will be missed, they can't respond legally so that's why a buddy writes a column like this to set the record straight cause the boys have received settlements they can't discuss.
Matt kidded he is heading for Real Estate ( All radio guys think of this first when let go) and Eric can still be heard on Fan 960 as a regular and can be read right here in your Calgary Sun sports section.
Eric also owns a piece of a restaurant like I do and says he will be hosting weekends at the Beltliner till the puck drops.
Both Eric and Matt have been great radio hosts, great friends and I wish them nothing but the best, who knows this crazy business change in an instant and you just may hear them on a radio near you soon.
On a personal note I have been doing radio since 1975 and here in Calgary since 1991 and I too would like to take this piece to thank everyone who listens daily to my morning show on CJAY92 I am blessed to do the thing I love best, without you the listener all of us wouldn't be excited about getting up at 3:45 am five days a week.
Email Gerry: flapjack92@shaw.ca
Article also on the CJAY website HERE