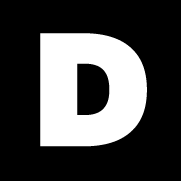 July 24, 2015
It's not every day that a public radio station in Seattle trends nationally on Twitter, but then it's not every day that one celebrates the anniversary of "Paul's Boutique," either.
Released on July 26, 1989, the seminal Beastie Boys sample-packed masterpiece "Paul's Boutique" cemented the band's status as cultural icons — not the mere party bros fighting for their right to party on their debut "Licensed to Ill." To celebrate the 26th anniversary, Seattle radio station KEXP dedicated Friday to playing every song sampled on the record — between 105 and 115 in total — over a 12-hour stretch. In the process, the station became a viral sensation, a not-for-profit media company that schooled the Internet on how to create and market incredibly engaging content.
"It represents what we do here; it's just a very bold way of telling people," said KEXP's morning host John Richards, whose idea it was. "The viral marketing side of this has been outstanding." It probably  didn't hurt that the station provided some much-needed entertainment on a slow summer Friday.
Read More HERE