By Mike Elgan, ComputerWorld.com   Jul 6, 2015
.
When Apple announced it was creating an Internet radio station called Beats 1 to go along with its Apple Music service, I was dismissive.
.
It didn't make sense. There are already thousands of Internet radio stations broadcasting worldwide that have been around for years. The DJs Apple poached from the BBC and elsewhere have been streaming music on the Internet for years — and Apple's fans barely noticed.
Apple's recent music rollout came in three parts: Apple Music, which is a streaming music service; Connect, which is a kind of promotional social network for artists; and Beats 1, which is an Internet radio station.
Of these three components, the least innovative, least unique and least technology-oriented is the Beats 1 radio station.
It's also by far the most brilliant. I'll tell you why later. But first, the facts.
What you need to know about Beats 1
Beats 1 is free, of course. It's available to anyone running the desktop PC version of Apple's iTunes 12.2. It's also available to iOS users now and will become available to Android users later. The Apple Music app will be Apple's first Android app ever.
Weirdly, the station is ad-supported. The ads are short, public radio style "audio mentions" for "sponsors" rather than full-blown commercials.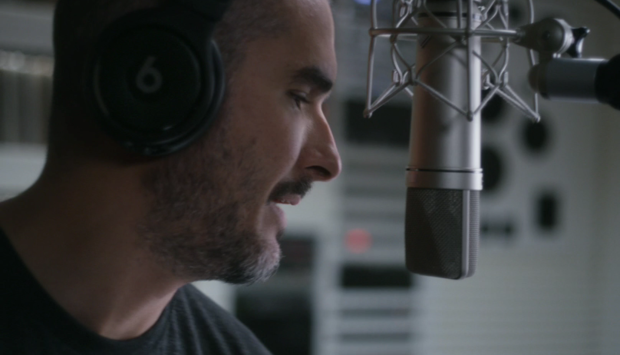 Beats 1 showcases music industry big shots, starting with the DJs Apple has hired to headline the service: radio personalities Zane Lowe (the BBC's best DJ), Ebro Darden (the top guy at New York's Hot 97), and Julie Adenuga (who was at MTV and the BBC before joining the London underground radio station Rinse FM).
The station will feature major music personalities like Ellie Goulding, St. Vincent, Anna Lunoe, Jaden Smith, Travis Mills and Dr. Dre. It will also offer major celebrity interviews, starting with Eminem (whose interview has been posted on the Beats 1 YouTube channel).
Interestingly, songs with explicit lyrics are censored, even though it's legal to play uncensored songs over the Internet. It's no doubt that Apple is doing that to make the service more palatable to a global and general audience.
Like your typical garden-variety radio station, Beats 1 takes requests. Anyone in the world can request a song by sending an iMessage to: b[email protected] or by calling one of the phone numbers on this page.
Apple says that Beats 1 is live, but that's not true. So far, it's been doing 12 live hours, then replaying those 12 hours. So it's about half live, half recorded.
When Beats 1 was announced, it seemed ordinary and unremarkable — and it would have been if Apple had followed the common path, which is to create a separate radio station for every genre. Instead, Apple came out with one station. In doing so, it set that station apart from all others in a major way.
Why Beats 1 is pure genius
Beats 1 is a regular Internet radio station. At the same time, it's completely unique for two reasons. The first is that it's got massive scale because Apple is behind it — it broadcasts live to 100 countries. Numbers have not been released, but there's no question that it's by far the most widely listened-to streaming radio station ever.
READ THE REST OF THiS 'BEATS 1' ASSESSMENT  HERE  AT THE COMPUTERWORLD WEBSITE