Harder to kill than Rasputin: more adults engage with dowdy old radio than tv or smart phones

By Hailey Cunningham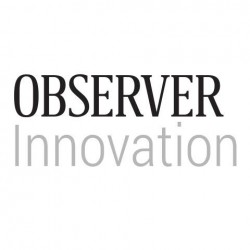 | 07/06/15
On August 1, 1981 at 12:01 a.m., MTV played its first music video on the air, marking the so-called beginning of the end for radio. The video—appropriately selected for the occasion and the predicted impending doom for the long-lived medium—was The Buggles' 1978 hit "Video Killed the Radio Star."
This wasn't the first time, or the last, that terrestrial, free radio would be deemed obsolete. First, it was the threat of news on TV, then entertainment on TV, then music on TV, then satellite radio and now streaming. The most recent nail in the coffin appears to be Apple Music, which launched last Tuesday.
However, according to a recent Nielsen report, radio is far from dead. In fact, it now has the number one reach among adults, meaning 93 percent of U.S. adults listen to AM/FM radio weekly (compared to the 87 percent who watch television and the 70 percent who use smartphones in a given week).
"We react to what we read in popular press," Cumulus Media Chief Marketing Officer Pierre Bouvard told the Observer. "If we read a lot about Spotify and Pandora it's natural to conclude, 'Oh that's all anybody listens to are the streaming services.'"
One reason radio remains more popular than streaming is its DJs. Even as mega-corporations send playlists from faraway headquarters, there are still pockets where local presenters have built authentic followings. With radio, a DJ curates a playlist and gives you context and history. With streaming, an algorithm (albeit a sophisticated one) decides what plays next.
"People want to know the full story," said Elisabeth Stam, station manager of Columbia University's student-run radio station WKCR. "We care about what we play, and the listeners hear that and feel that."
Read more HERE
Follow us: @newyorkobserver on Twitter | newyorkobserver on Facebook