ON THIS DAY in 1913
sportscaster/football owner Harry Wismer was born in Port Huron Mich.  After years as one of the premier football playbyplay broadcasters in US radio, Wismer embarked on a failed  ownership of the AFL's New York Titans, who played their home games in the rotting remains of the Polo Grounds. He died Dec 3 1967 of a cracked skull suffered in a drunken fall the day previous, at age 54.

In 1917, jazz drummer Buddy Rich was born in Brooklyn, New York. Beginning in the late 1930's, Rich drummed with a succession of big bands, including Bunny Berrigan, Artie Shaw and Tommy Dorsey. Rich's first big band of his own, started in 1945 with 50-thousand dollars backing from Frank Sinatra, was not a success. But in 1966, he began leading a band of mostly young musicians playing modern, swinging arrangements. Rich continued with this successful formula for most of the next 20 years. He died on April 2nd, 1987 of a heart attack, two weeks after undergoing surgery for a brain tumour.
In  1918, singer Stuart Foster was born in Binghamton NY.  He sang & recorded with the Tommy Dorsey & Ina Ray Hutton big bands, and appeared regularly on Galen Drake's daytime CBS TV show in 1957. He died Feb. 7 1968  at age 49.
In 1928, singer June Valli was born in the Bronx New York.  She was a cast member of TV's Your Hit Parade & Stop The Music in the early 50's, and was a guest 3 times on The Ed Sullivan Show.   Her big record success was the #4 chart hit Crying in the Chapel (1953).  She died of cancer Mar 12, 1993 at age 64.
In 1939, the Harry James Orchestra performed for the first time with new boy singer Frank Sinatra who'd just been hired for $75 a week. Frankie was center stage at Baltimore's Hippodrome Theatre, singing (among others) "My Love for You."

In 1943, Florence Ballard of the Supremes was born in Detroit. The three original Supremes — Ballard, Diana Ross and Mary Wilson — grew up together in a housing project. Through a friendship with members of the Temptations, the trio — then calling themselves the Primettes — were introduced to Berry Gordy, who signed them to Motown in 1961. It was Florence Ballard who suggested a change of name for the group — to the Supremes. But it wasn't until their 10th single, "Where Did Our Love Go," in 1964 that the Supremes hit the top of the charts. Diana Ross gradually emerged as the star of the group, and this and other problems led to Florence Ballard's departure in 1967. She later sued Ross and Gordy, alleging she'd been forced out of the group. Ballard lost the suit, and when she died three years later of cardiac arrest at age 32, she and her three children were living on welfare.
In 1948, three scientists from Bell Telephone Laboratories demonstrated their new invention to replace the vacuum tube — the transistor. John Bardeen, Walter H. Brattain and William Shockley were awarded a Nobel Prize for their work.

In 1952, CBS-TV debuted "The Guiding Light". It was a daytime serial that had been on radio already for 15 years (as pictured), and continued on TV for 57 years more, concluding in 2009.
Also in 1952, the  No. 1 Billboard Pop Hit was "Delicado," by the Percy Faith Orchestra.
In 1955, a future late-night superstar had his first regular network exposure as "The Johnny Carson Show" premiered on CBS-TV. But the weekly half-hour was not a ratings success and was cancelled after 39 episodes.
In 1957, CBS-TV's Ed Sullivan Show featured The Everly Brothers singing their debut hit "Bye Bye Love."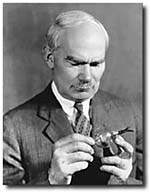 In 1961, radio pioneer, Dr. Lee De Forest suffered a fatal heart attack at age 87.
In 1966, The Supremes began recording "You Keep Me Hangin' On"; it was not completed until a month later.  The song topped Billboard's Hot 100 for two weeks and the R&B singles chart for four weeks.
In 1969, a sad day for Vancouver music fans as C-FUN became CKVN (Voice of News) just before midnight.


The C-FUN call would return four years later, after CHUM bought the station.
In 1971, the only chart topper by Paul Revere and the Raiders, "Indian Reservation," was certified to be a Gold Record.
In 1973, George Harrison knocked Paul McCartney from the top of the Billboard singles chart with 'Give Me Love, Give Me Peace On Earth'. It was his second US No.1.

Also in 1973, "The Burns and Schreiber Comedy Hour," starring Jack Burns & Avery Schreiber debuted as a summer replacement series on ABC TV.  It ran for 10 weeks, and rising comedian George Carlin guested on episode 5.
In 1974, the No. 1 Billboard Pop Hit was "Rock the Boat," by the Hues Corporation.
In 1975, Cher and Gregg Allman of the Allman Brothers Band were married. She'd been divorced from Sonny Bono for only several days.


Though it would be an on again/off again affair for more than three years, the first split took place just ten days later.
Also in 1975, The Jackson Five announced that they were leaving Motown Records for Epic Records. The brothers were forced to change their name to The Jacksons since Motown claimed ownership of the other name.
In 1976, Los Angeles police raided singer Neil Diamond's house, on the pretext of responding to a burglary call.  They didn't find "enough" marijuana for an arrest, but Diamond did give them copies of his new album, "Beautiful Noise."
In 1977, the theatrical rock group Kiss released a comic book of themselves. The story that band members had contributed some of their blood to the printing ink undoubtedly helped boost sales past the half-million mark.

In 1978, on NBC TV's "Midnight Special" host Martin Mull welcomed Jethro Tull, Robert Palmer, Mink DeVille and Flo & Eddie. Burt Reynolds made a cameo appearance.
Also in 1978, the Sex Pistols' "My Way" was released.
In 1979, one hit wonder Anita Ward started a two week run at No.1 on the Billboard singles chart with 'Ring My Bell.'
Also in 1979, Anne Murray remained at #1 for a third week on the AC chart with "Shadows in the Moonlight".
Still in 1979, Johnny Rotten and Joan Collins appeared together on the BBC's Juke Box Jury.
In 1981, Grant Tinker, head of MTM Enterprises, was named to succeed Fred Silverman as president of NBC-TV. Silverman was known as a programming wonder-boy in previous successes with CBS and ABC but would find it rough-going at the Peacock Network.
Also in 1981, Jerry Lee Lewis was rushed to hospital in Memphis after bleeding internally from a perforated stomach ulcer. Though given only a 50/50 chance of survival he left the hospital two weeks later.

In 1983, comedienne Mary Livingstone, who was born Sadye Marks in Seattle, grew up in Vancouver, then became Mrs. Jack Benny & got some of the best lines ever on his long-running radio show, died of heart disease at age 78.
Also in 1983, the Canadian pay TV arts network C-Channel bit the dust.  It had only been operating since Feb. 1.
Still in 1983, The Everly Brothers announced plans for a reunion tour, ten years after they had split up.
In 1984, Richmond (BC)'s CISL signed off 940 KHz at 6 p.m. but reappeared at its current 650 KHz dial spot at midnight the same day.
In 1985, the No. 1 Billboard Pop Hit was "Sussudio," by Phil Collins.
Also in 1985, Yul Brynner gave his 4,625th and final performance in the musical "The King and I." Less than four months later, Brynner was dead of lung cancer at 65. But his anti-smoking TV spots would outlast him for years.

In 1986, the Vancouver rock band Loverboy returned to their hometown for the first time in four years to play three shows at Expo 86.
Also in 1986, Madonna released her third album "True Blue" which she dedicated to her then-husband Sean Penn.
In 1987, NBC's WYNY-FM, New York moved from a Top 40 format to Country music.
In 1988, the cop spoof "Sledge Hammer!" aired for the final time on ABC-TV.
Also in 1988, former Beach Boy Brian Wilson released his first record in 22 years, "Love and Mercy." The album was not a commercial success. On the same date, the Beach Boys released the single "Kokomo," which went to number one.
In 1990, stars such as Paul McCartney, Elton John and Phil Collins helped raise more than 10-million dollars for handicapped children and young musicians during a charity concert at Knebworth, England.

Also in 1990, the  New Kids on the Block (Donnie Wahlberg, Jordan Knight, Jon Knight, Danny Wood, Joe McIntyre) stepped to number one in the U.S. with their Step by Step single, just as their Step by Step LP was stepping to #1 in the U.S. and the U.K.
Still in 1990, a number of women filed a class-action suit against Chuck Berry, charging that he made videotapes of them while they were undressing and using bathrooms on his property near St. Louis.   Several days earlier police had raided Berry's estate and seized homemade porn videos, drugs and guns.
In 1991, Frank Zappa performed with musicians in Budapest as Hungary cheered the withdrawal of Soviet troops after some 46 years of occupation. Zappa headlined the Taban Jazz Festival this day.
Also in 1991, country-rock singer Steve Earle appeared at a Parliament Hill demonstration calling for the release of two Satan's Choice motorcycle gang members. Gary Comeau and Richard Sauve were convicted of murder, even though another man admitted during their trial that he shot a man in a bar in Port Hope, Ontario. Earle wrote a song about the incident, "Justice in Ontario."

In 1995, supporting actor Gale Gordon, who could be hilarious or serious on dozens of radio shows including Fibber McGee & Our Miss Brooks, and on TV in Our Miss Brooks, Here's Lucy & Dennis the Menace, succumbed to lung cancer at age 89.
Also in 1995, jazz and rhythm-and-blues singer Phyllis Hyman committed suicide by overdosing on barbiturates in her New York apartment. She was 45.
Still in 1995, Garth Brooks buried a copy of his album "The Hits" beneath his star at its unveiling on the Hollywood Walk of Fame.  It was the first time something like this had been done and, as far as we know, the last.

In 1996, Vancouver's Commodore Ballroom, one of the longest continuously operating nightclubs in the country, closed because of a dispute between the landlord and the ballroom's operator.  It has since reopened.
Also in 1996, Toronto's Neil Young premiered his album, "Broken Arrow" via the Internet. The album was slated for release on July 2, two days after its technologically advanced cyber-debut.
In 1998, rapper Ol' Dirty Bastard of the Wu-Tang Clan was shot and wounded when two men robbed him of jewelry at his New York apartment. O-D-B — real name Russell Jones — died in November 2004 after collapsing at a Manhattan recording studio. He died of congestive heart failure resulting from a drug overdose.
In 2000, in London, the Rolling Stones' Ronnie Wood checked into a drug rehab clinic to be treated for alcohol abuse.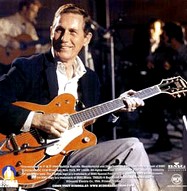 In 2001, country music guitarist, producer and executive Chet Atkins lost his battle with cancer & died at his home in Nashville at age 77. Atkins' recordings sold more than 75-million albums. He also played on such hit records as Elvis Presley's "Heartbreak Hotel," Hank Williams' "Jambalaya" and the Everly Brothers' "Wake Up Little Susie." As an R-C-A Records producer and executive starting in 1957, Atkins helped craft the lush Nashville Sound using string sections and lots of echo. He had a role in the careers of such stars as Dolly Parton, Roy Orbison, Jim Reeves, Charley Pride, Waylon Jennings and Eddy Arnold.
Also in 2001, Al Jardine sued fellow Beach Boys Mike Love and Brian Wilson for four-million dollars, alleging they were excluding him from the group's concerts. A month later, a judge ruled Jardine could not tour as "Beach Boys Family and Friends." A federal appeals court upheld that ruling in January 2003.
In 2003, comedian Buddy Hackett (below), who had his own show 'Stanley' in early TV & was an A-list talk show guest for another 45 years, died of complications from diabetes at age 78.

In 2004, Kinks founder member Dave Davies was left paralysed on one side of his body after suffering a stroke. The 57-year-old guitar player and brother of fellow Kinks star Ray Davies had been on tour promoting his solo recordings when he collapsed.
Also in 2004, Pete Doherty was sacked from The Libertines due to his well known addiction problems specifically with crack cocaine and heroin.
In 2005, Nick Carter from The Backstreet Boys was fined $1,200 after admitting to drink-driving in California. The 25-year-old singer was also put on probation for three years, ordered to attend an alcohol education course and banned from driving for 90 days.
In 2006, Tom Petty and the Heartbreakers were honored in an exhibit at the Rock and Roll Hall of Fame and Museum in Cleveland. "Tom Petty and the Heartbreakers: Thirty Years of Rock and Roll," displayed the flowered shirt Petty wore for the "Free Fallin'" video and a gray jacket from his time in the Traveling Wilburys.
In 2007, R.E.M. was in Dublin Ireland for five-nights of shows.  They introduced and fine-tuned songs from their forthcoming album "Accelerate."

In 2009, singer/actor Harve Presnell, who had recurring roles on TV's Lois & Clark: the New Adventures of Superman, The Pretender & Dawson's Creek, died of pancreatic cancer at age 75.
Also in 2009, the music licensing agency, Broadcast Music, Inc. (BMI), announced that Queen's "We Will Rock You" was the most played song at NFL (football), MLB (baseball) and NHL (hockey) games during the previous 12-month period.
In 2011, the year's issue of special Canada Post celebrity stamps honored Canadian recording stars Bruce Cockburn, Robbie Robertson, Kate & Anna McGarrigle and Ginette Reno.

In 2012, Queen and Adam Lambert performed at the Elena Pinchuk ANTI-AIDS Foundation charity concert in Kiev, Ukraine. The show was part of Euro 2012 and was seen by millions of TV viewers throughout the Ukraine and Poland.
In 2014, actor Bob Hastings, best remembered as Lt. Carpenter on TV's McHale's Navy, and for the title role on NBC radio's Archie Andrews, succumbed to prostate cancer at age 89. In his retirement Hastings had been a frequent working guest at OTR conventions, including many REPS Showcases in Seattle.
Also in 2014,
 in London, TV entertainer Rolf Harris, as popular with generations of children in Britain and Australia as Captain Kangaroo was in North America, was found guilty of 12 counts of indecent assault on girls as young as 7.  Days later he was sentenced to 5 years, nine months in prison. Harris also had a large following in southwestern BC where he had TV shows in the 1970's.
Today's Birthdays:
Actress Nancy Dussault (Too Close for Comfort, Good Morning America) is 78.
New Westminster-born actor/broadcaster Terry David Mulligan is 73.
Singer Glenn Shorrock of the Little River Band is 71.
Canadian folksinger Murray McLauchlan is 67.
Jazz bassist Stanley Clarke is 64.
Actor David Garrison (Married…with Children, It's Your Move) is 63.
Guitarist Hal Lindes of Dire Straits is 62.
Actor David Alan Grier (Bad Teacher, Life with Bonnie, In Living Colour) is 59.
Actor Vincent D'Onofrio (Law & Order:CI, Daredevil) is 56.
Actress Deirdre Lovejoy (The Wire) is 53.
Actor Rupert Graves (Sherlock, Last Tango in Halifax, Forsyte Saga 2002) is 52.
Toronto-born actor Peter Outerbridge (ReGenesis, Michael Hayes, The Commish) is 49.
Actor Marton Csokas (Klondike, Rogue, Xena: Warrior Princess) is 49.
Bassist Tom Drummond of Better Than Ezra is 46.
Actor Chris Conrad (Young Hercules) is 45.
Actor /voicist Brian Bloom (Teenage Mutant Ninja Turtles, The Avengers: Earth's Mightiest Heroes) is 45.
Actor Chris Conrad (Young Hercules) is 45.
Actress Monica Potter (Parenthood, Boston Legal, Young & the Restless) is 44.
Toronto-born actress Megan Fahlenbock (Total Drama, 6Teen) is 44. 
Maple Ridge BC-born actress Molly Parker (House of Cards, The Firm, Deadwood, Swingtown) is 43.
Writer/actor Colton Dunn (MADtv, Key and Peele) is 38.
Actor Rick Gonzalez (Reaper) is 36.
Toronto-born actor Christopher Jacot (MythQuest, Fantastic Four: World's Greatest Heroes, Eureka) is 36. 
UK actor Tom Burke (The Musketeers, The Hour) is 34.
Actress Desi Lydic (Awkward) is 34.
Actress Lizzy Caplan (Masters of Sex, The Class, Related) is 33.
Actress  Gugu Mbatha-Raw (Touch, Undercovers) is 32.
Actress Angela Sarafyan (Westworld) is 32.
UK singer/TV personality Cheryl Cole (Girls Aloud, The X Factor) is 32.
American Idol winner Fantasia Barrino is 31.
Actor Sean Marquette (Foster's Home for Imaginary Friends, All My Children) is 27.
Chart Toppers – June 30
1944
I'll Be Seeing You – The Tommy Dorsey Orchestra (vocal: Frank Sinatra)
I'll Get By – The Harry James Orchestra (vocal: Dick Haymes)
Swinging on a Star/Going My Way – Bing Crosby
Straighten Up and Fly Right – King Cole Trio
1953
Song from Moulin Rouge – The Percy Faith Orchestra
April in Portugal – The Les Baxter Orchestra
Ruby – Richard Hayman
Take These Chains from My Heart – Hank Williams
1962
I Can't Stop Loving You – Ray Charles
The Stripper – David Rose
Palisades Park – Freddy Cannon
Wolverton Mountain – Claude King
1971
It's Too Late/I Feel the Earth Move – Carole King
Indian Reservation – Raiders
Treat Her Like a Lady – Cornelius Brothers & Sister Rose
When You're Hot, You're Hot – Jerry Reed
1980
Coming Up – Paul McCartney & Wings
The Rose – Bette Midler
It's Still Rock & Roll to Me – Billy Joel
Trying to Love Two Women – The Oak Ridge Boys
1989
Satisfied – Richard Marx
Buffalo Stance – Neneh Cherry
Baby Don't Forget My Number – Milli Vanilli
I Don't Want to Spoil the Party – Roseanne Cash
1998
The Boy Is Mine – Brandy & Monica
Uninvited – Alanis Morissette
Ray of Light – Madonna
If You See Him/If You See Her – Reba McEntire with Brooks & Dunn
2007
Umbrella – Rihanna featuring Jay-Z
Makes Me Wonder – Maroon 5
Big Girls Don't Cry (Personal) – Fergie
Ticks – Brad Paisley