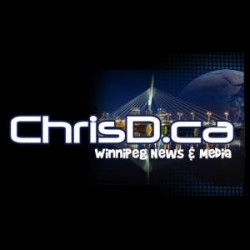 April 9, 2015
.
TORONTO – The Canadian Broadcast Standards Council says a Toronto television station breached the broadcasting code of ethics during a interview last year with former heavyweight boxing champion Mike Tyson.
The council says that on at least two occasions during the Sept. 10, 2014, interview Tyson used extremely coarse language.
The CBSC concluded that by failing to immediately terminate the interview after the first instance of coarse language, CP24 was in breach of the Canadian Association of Broadcasters' code of ethics provision regarding coarse language during the day.
A decision released Wednesday said the panel concluded that in light of the unexpected nature of the content, there was no requirement for viewer advisories.
Reporter Nathan Downer interviewed Tyson — who was in Toronto to promote his one-man show — and when Downer raised the issue of Tyson's rape conviction, Tyson began to use profanity toward Downer.
The CBSC received five complaints that the coarse language was not appropriate for broadcast during daytime hours when children might be watching.