ON THIS DAY in 1905
zoologist Marlin Perkins was born in Carthage Missouri.  He started in TV in the 1950's on NBC TV's Zoo Parade while in charge of Chicago's Lincoln Park Zoo, then in 1963 began hosting the longrunning "Mutual of Omaha's Wild Kingdom." He punched a Canadian-born reporter, Bob McKeown, when asked whether wildlife films were inaccurately staged. Perkins died of cancer June 14 1986 at age 81.

In 1912, actor Frank Lovejoy was born in the Bronx NY.  His gritty, authoritative voice was perfect for radio, and he became a staple on such shows as Gangbusters, Night Beat, Mr. & Mrs. North, Murder & Mr. Malone, This is Your FBI, The Blue Beetle, and Damon Runyon Theater. He starred in two TV series, Man Against Crime & Meet McGraw, and guested on dozens of others.  He died after a heart attack Oct. 2 1962 at age 50.
In 1915, songwriter Jay Livingston was born in McDonald, Pennsylvania. He collaborated with Ray Evans on three Oscar-winning songs — "Mona Lisa," "Que Sera, Sera" and "Buttons and Bows." He also wrote the lyrics for the Christmas standard "Silver Bells." And, he and Evans also wrote the theme music for such television series as "Bonanza" and "Mr. Ed." (Livingston's was the voice who sang, "A horse is a horse, of course, of course.") He as 86 when he died October 17th, 2001.

In 1924, radio station WGN Chicago, Illinois, went on-the-air.  It & another Chicago radio pioneer broadcaster, WLS, still carry the same 3 call letters today.
In 1935, broadcasting's first regulator the Canadian Radio Commission prohibited 'sales talks or spot advertising' on Sundays.
In 1939, Hal Kemp and his orchestra recorded the novelty song, soon-to-be a Top 5 hit Three Little Fishies for the RCA Victor label.

In 1941, gossip columnist Louella Parsons hosted Hollywood Premiere for the first time on CBS radio. Parsons introduced famous guests who appeared in dramatized stories.
In 1944, radio station WQXR radio in New York City, owned by The New York Times newspaper, banned singing commercials from its airwaves as of this day. Understandable, since the station has always been the classical music voice of Manhattan and there aren't many classical singing commercials.
In 1950, Nova Scotia-born country singer Hank Snow recorded his crossover hit single "I'm Movin' On." The song was #1 on the Billboard country chart for 29 consecutive weeks, and stayed on the chart for 14 months. It also peaked at #27 on the Billboard pop singles chart.
In 1951, the No. 1 Billboard Pop Hit was the ballad "If" by Perry Como.

In 1957, in Chicago, Elvis Presley performed in his famous gold lame suit for the first time.  Tickets to the show in the International Amphitheatre went for between $2 and $3.50, tax included!
In 1958, W.C. Handy, the composer known as "The Father of the Blues," died in New York of bronchial pneumonia at age 84. His most famous song was "St. Louis Blues," published in 1914.
Also in 1958, "Alan Freed's Big Beat Show" kicked off its six-week tour at Brooklyn's Paramount Theater.  On the bill were Buddy Holly, Jerry Lee Lewis, Chuck Berry, Danny & the Juniors, Frankie Lymon and The Teenagers, the Chantels, the Diamonds, and Screamin' Jay Hawkins. Freed decided that Chuck Berry should close the show rather than Jerry Lee Lewis; so the enraged Jerry Lee set his piano on fire during "Great Balls Of Fire."

Still in 1958, rocker Eddie Cochran recorded his teen angst classic, the Top 10 hit "Summertime Blues."
In 1959, Lloyd Price guested on Dick Clark's Saturday Night Beechnut TV Show
performinng "Stagger Lee" and "Where Were You (On Our Wedding Day)".
In 1960, in Nashville, little Brenda Lee, just 15 years old, recorded her future chart topper "I'm Sorry," which ironically was issued as the B side of a Decca single.
Also in 1960, Elvis Presley released "Stuck On You" b/w "Fame And Fortune."

In 1963, blind English pianist & satirist Alec Templeton, who was a star with his own show on US radio, died at age 52.  He memorized his scripts by having them read to him 20 times.
In 1964, Radio Caroline debuted in the North Sea as the first of several pirate radio stations to broadcast to the UK from ships just outside British territorial waters.

Also in 1964, the Beatles' "Can't Buy Me Love," debuted on the Billboard Hot 100 at number 28 before topping the chart the very next week. That was the fastest rise to number-one in the chart's history.
Still on this date in 1964, Madame Tussaud's in London announced the Beatles would be the first pop stars to be cast in wax.
In 1965, the Ed Sullivan Show on CBS-TV featured Little Anthony and the Imperials performing "Hurts So Bad," while Bobby Vinton sang his latest single, "Long Lonely Nights."  And sad-faced comic Jackie Vernon regaled us with tales of bad luck.
In 1967, New Westminster BC's Raymond Burr starred in a TV movie titled 'Ironside.'


The show, about a wheelchair-bound detective, became very popular beginning in September as a weekly series that ran on NBC for 8 years.
Also in 1967, The Beatles worked on the Sgt. Pepper tracks, "Good Morning Good Morning" and "Being For The Benefit Of Mr Kite!"
Still in 1967,  Van Morrison was in New York to record the future Top 10 hit "Brown Eyed Girl" which would become his signature song.
In 1968, the No. 1 Billboard Pop Hit was "(Sittin' on) The Dock of the Bay" by Otis Redding. The song reached No. 1 three months after Redding was killed in a plane crash near Madison, Wis.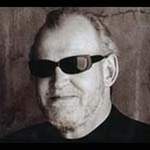 In 1969, Joe Cocker played his first American concert, at the Fillmore East in New York, as one of many warm-up acts for the headliners,Steppenwolf.
In 1970, Crosby, Stills, Nash and Young's single "Woodstock" was released. The song was written by Joni Mitchell, then the girlfriend of Graham Nash.
In 1971, the No. 1 Billboard Pop Hit was "Just My Imagination (Running Away with Me)" by The Temptations.

Also in 1971, after 23 years as a Sunday night fixture, the final live Ed Sullivan Show aired on CBS-TV, with folksinger Melanie doing "Look What They've Done to My Song, Ma," "Alexander Beetle" and "Ruby Tuesday."  The singing duo of Tony Sandler & Ralph Young offered a medley of "Rain" songs, while Danny Davis & the Nashville Brass performed "I Saw the Light," "I Can't Stop Loving You" and "Down Yonder."
In 1972, in Hollywood Elvis Presley recorded "Burning Love," which would prove to be his last Top 10 hit.
In 1973, Led Zeppelin released their fifth studio album "Houses Of The Holy."
In 1974, bluesman Arthur (Big Boy) Crudup suffered a fatal heart attack in Nassawadox, Virginia at age 68. His 1940's and 50's recordings for R-C-A Victor influenced the young Elvis Presley, whose first hit came in 1954 with Crudup's "That's All Right Mama."

Also in 1974, the group, Blue Swede were awarded a Gold Record for their single, "Hooked on a Feeling." As payback for tormenting listeners worldwide with the introduction of "ooga-chocka, ooga-chocka," when the group played their Gold Record, they heard instead the original B.J. Thomas version of Hooked on a Feeling. Lol!
Still in 1974, a streaker (i.e.: someone running around naked), ran onto the set of The Tonight Show starring Johnny Carson. The clever NBC censors decided to blackout the lower half of the TV screen on the videotape to prevent an "X" rating. The streaker was arrested, but soon released, for "lack of evidence," said Johnny.
Again in 1974, the Raspberries split up. The group's biggest hit was "Go All the Way," which went all the way to No. 5 on Billboard's Hot 100 two years earlier.
In 1976, Genesis (below) opened its first North American tour with Phil Collins as their new lead vocalist, in Buffalo.

In 1977, at the 49th Annual Academy Awards, Rocky took home three Oscars including Best Picture. Network took Gold in 4 categories, while All the President's Men collected 5.  The Best Song Oscar-winner was Evergreen (Barbra Streisand/Paul Williams) from A Star is Born
In 1980, Dick Haymes, one of the most popular male vocalists of the 1940's, died of lung cancer at age 61.  His 40-plus hits, including "Little White Lies," "Count Every Star," "It Can't Be Wrong" and "You'll Never Know," made him a minor rival to his crooning contemporaries Bing Crosby and Frank Sinatra.
Also on this date in 1980, country storyteller Tom T. Hall joined the Grand Ole Opry.

In 1981, the group Blondie, featuring Debbie Harry, received a Gold Record for the tune, Rapture.  It was the group's 4th chart topper.
In 1982, David Crosby was arrested in Los Angeles after crashing his car on the San Diego Freeway. Police charged him with possession of Quaaludes and drug paraphernalia, driving under the influence of cocaine and carrying a concealed .45-calibre pistol.
In 1985, Roger Waters of Pink Floyd made radio history. His Radio City Music Hall concert in New York was broadcast live using a new high-tech sound system called "holophonics". It was said to have recreated the stage experience in amazing detail.

Also in 1985, Bill Cosby broke more records with an episode of "The Cosby Show" on NBC-TV. The program was the highest-rated program of any network series since 1983. It was also the first show in over a decade to nab the top Nielsen Ratings from the Academy Awards presentation (seen the same night).
Still in 1985, at 10:15 am ET, hundreds of radio stations in the U-S and Canada simultaneously played "We Are the World," the fundraising song for African famine relief recorded by 45 superstar performers.
In 1986, a San Francisco judge ruled Creedence Clearwater Revival's former accountant had to pay the group 5.6 million dollars to help make up for the 10 million he lost in a Bahamian bank in the 70's.
Also in 1986, the No. 1 Billboard Pop Hit was "Rock Me Amadeus" by Falco. The Austrian singer says he was inspired to write the song about Wolfgang Amadeus Mozart after seeing the movie "Amadeus."

In 1987, Frank Sinatra sang at a benefit to raise funds for a Palm Springs high school. It was Sinatra's first performance since abdominal surgery several months earlier.
In 1990, drummer Steven Adler, a founding member of Guns N' Roses, was booted out of the group for drug use.  Adler later sued, claiming that the other band members introduced him to heroin and encouraged him to keep using it.
In 1991, External Affairs Minister Joe Clark said his department would operate Radio Canada International after CBC dropped its funding, but with a 50% cut in service.

Also in 1991, the 100th episode of "L.A. Law" aired on NBC.
In 1992, Ozzy Osbourne and several fans suffered cuts and bruises after about 600 people rushed the stage during a concert in Irvine, California. A jury later awarded a 43-year-old man 60-thousand dollars for the shoulder injury he suffered when trampled.
Also on this date in 1992, Tammy Wynette collapsed for the second time during an Australian tour, forcing the cancellation of her remaining shows.
In 1993, Sinead O'Connor joined 15-thousand protesters who rallied in downtown Dublin over the deaths of two children in an I-R-A bombing in England.
In 1994, one of the prominent announcers of radio's "Golden Era," Wendell Niles succumbed to cancer at age 89.  He was heard on such popular fare as The Bob Hope Show, The Burns & Allen Show, The Milton Berle Show and The Chase and Sanborn Hour.
Also in 1994, more than two-thousand people without tickets tried to force their way into an outdoor Miami concert by Pearl Jam. Four people were arrested, and five were hurt.

In 1996, Phil Collins announced he was leaving Genesis after 25 years. Collins joined the band as drummer after the 1970 departure of John Mayhew. He took over the lead vocals after Peter Gabriel left in '75.
In 1997, the soap opera "City" aired for the last time on ABC-TV.
In 1999, Freaky Tah, a member of the hip-hop group the Lost Boyz, was shot dead while leaving a party in New York. The Lost Boyz had a best-selling 1996 album, "Legal Drug Money."
In 2000, former Led Zeppelin member Jimmy Page accepted "substantial" libel damages and a public apology at London's high court over a magazine article that accused him of contributing to the death of former bandmate John Bonham. Page donated the money to charity.

In 2001, Canadian jazz legend Moe Koffman lost a long battle with cancer at age 72. The saxophonist and flute player is best remembered for his 1958 hit "Swingin' Shepherd Blues." He also led his own band for decades, touring the country and the world, and was the lead alto saxophone soloist in Rob McConnell's Boss Brass.
Also in 2001, the artist formerly known as both Puffy and Puff Daddy said in an interview on MTV he now wanted to be known as P. Diddy. In August 2005, he changed his stage name to simply "Diddy."
In 2003, singer Rusty Draper (Freight Train, Are You Satisfied?, The Shifting Whispering Sands) died at age 80. Cause was a combination of heart disease and throat cancer.
In 2004, game show announcer/host Art James died at age 74.  His extensive resume of game shows included Say When!, Fractured Phrases, The Who, What, Or Where Game, Pay Cards!, Temptation, The Joker's Wild, The Magnificent Marble Machine, Concentration, Classic Concentration, Family Feud, & Catchphrase.

Also in 2004, British-born actor/writer/raconteur Peter Ustinov died due to heart failure at age 82.  He is best remembered as a favorite talk show guest on both sides of the Atlantic, but he also was co-star of the improvised 1950's BBC radio comedy "In All Directions."  He also produced the fantastic album "The Grand Prix of Gibraltar," a vehicle for his creative wit and vocal ability at car engine sound-effects and voices.
In 2005, after playing a warm-up date the night before at the Los Angeles Sports Arena, U2 kicked off their Vertigo tour in San Diego. By the time the 131 dates were over, the Vertigo Tour had sold 4,619,021 tickets, grossing $389 million; the second-highest figure ever for a world tour.
In 2007, the four former Black Sabbath members calling themselves Heaven & Hell began their world tour in Vancouver.
In 2009, Kelly Clarkson started a two-week run at No.1 on the Billboard album chart with 'All I Ever Wanted', the singer's fourth studio album.

In 2010, Vancouver-born actress June Havoc (General Hospital, Willy, The June Havoc Show), sister of the more famous Gypsy Rose Lee, died at the ripe old  age of 97.
Also in 2010, jazz guitarist Herb Ellis who played over 6 decades with the likes of Oscar Peterson, Ella Fitzgerald, Jimmy Dorsey and Louis Armstrong, lost his battle with Alzheimer's disease at age 88.
Still in 2010, the band Rush was inducted into the Canadian Songwriters Hall of Fame during a ceremony in  Toronto. Primus frontman Les Claypool paid tribute by performing a rendition of "Spirit Of Radio" from Rush's '80 album "Permanent Waves."

In 2012, bluegrass banjo player and Country Music Hall of Fame member Earl Scruggs (above, right) died of natural causes at age 88. He had met his musical partner of more than 20 years, guitarist Lester Flatt (above, left), when they both were members of Bill Monroe's band in the 1940s.  Flatt had predeceased him in 1979.
In 2013, the New York-based rock guitarist and session musician Hugh McCracken succumbed to leukemia at age 70.  Also an arranger and producer, McCracken had appeared on many recordings by Steely Dan, Jimmy Rushing, Billy Joel, Roberta Flack, B. B. King, John Lennon, Paul McCartney, The Monkees, Paul Simon, James Taylor, Phoebe Snow, Bob Dylan,  Carly Simon, Aretha Franklin and Van Morrison.
Also in 2013, Bob Teague, who joined New York's WNBC-TV in 1963 as one of the city's first black television journalists, and went on to work as a reporter, anchorman and producer for more than three decades, died of T-cell lymphoma at age 84.

In 2014, singer Joe Frazier, a member of the Chad Mitchell Trio during their hitmaking years (1960-66), including a last year with the late John Denver singing lead, died at age 77.  He had reunited with the trio for several concerts in 1987 and 2005.
Today's Birthdays

:
Composer/musical director Alf Clausen (The Simpsons, Alf) is 74.
Country harmonicist Charlie McCoy (Hee Haw) is 74.
Actress Conchata Ferrell (Two & a Half Men, LA Law, Hot L Baltimore) is 72.
Actor Ken Howard (Crossing Jordan, Dynasty, White Shadow) is 71.
Chicago radio personality John Records Landecker (WLS-FM) is 68.
Actress Dianne Wiest (Law & Order, In Treatment) is 67.
Country singer Reba McEntire is 60.
Voice actor Paul Eiding (Ben 10 TV series) is 58.
Oak Harbor (Wash.)-born Stephanie Dunnam (Emerald Point N.A.S., Mistral's Daughter, Dynasty) is 56.
Actor Chris Barrie (Red Dwarf, Spitting Image) is 55.
Actress Orla Brady (Fringe, Mistresses) is 54.
Actress Alexandra Billings (Romy & Michelle: In the Beginning) is 53.
Rapper Salt of Salt-N-Pepa is 49.
Actress Tracey Needham (Life Goes On, Total Security, JAG, The Division) is 48.
Actor Max Perlich (Homicide: Life on the Street, Spawn) is 47.
Country singer Rodney Atkins is 46.
Actress Siena Goines (The Young & the Restless) is 46. 
Actor Vince Vaughn (CBS Schoolbreak Specials) is 45.
Rapper Mr. Cheeks of Lost Boyz is 44.
Actor Ken L. (The Parkers) is 42.
Reality TV star Kate Gosselin (Jon & Kate Plus Eight) is 40.
Actress Shanna Moakler (Pacific Blue) is 40.
Guitarist Dave Keuning of The Killers is 39.
Actress Annie Wersching (24, General Hospital) is 38.
Actress Julia Stiles (Before Women Had Wings, The '60's) is 34.
Actress Natalie Lander (The Middle, Winx Club) is 32.
Singer Lady Gaga is 29.
Seattle-born actor Jimmy Wong (Video Game High School) is 28. 
Actress Amy Bruckner (Phil of the Future)  is 24.
Chart Toppers – March 28
1945
My Dreams are Getting Better All the Time – The Les Brown Orchestra (vocal: Doris Day)
A Little on the Lonely Side – The Guy Lombardo Orchestra (vocal: Jimmy Brown)
Accentuate the Positive – Johnny Mercer
Shame on You – Spade Cooley
1954
Make Love to Me! – Jo Stafford
Wanted – Perry Como
Answer Me, My Love – Nat 'King' Cole
Slowly – Webb Pierce
1963
Our Day Will Come – Ruby & The Romantics
The End of the World – Skeeter Davis
He's So Fine – The Chiffons
Still – Bill Anderson
1972
A Horse with No Name – America
Puppy Love – Donny Osmond
Mother and Child Reunion – Paul Simon
My Hang-Up Is You – Freddie Hart
1981
Rapture – Blondie
Woman – John Lennon
The Best of Times – Styx
Texas Women – Hank Williams, Jr.
1990
Black Velvet – Alannah Myles
Love Will Lead You Back – Taylor Dayne
I Wish It Would Rain Down – Phil Collins
Hard Rock Bottom of Your Heart – Randy Travis
1999
Every Morning – Sugar Ray
Heartbreak Hotel – Whitney Houston featuring Faith Evans & Kelly Price
I Still Believe – Mariah Carey
How Forever Feels – Kenny Chesney
2008
Love Song – Sara Bareilles
With You – Chris Brown
No Air – Jordin Sparks featuring Chris Brown
Small Town Southern Man – Alan Jackson