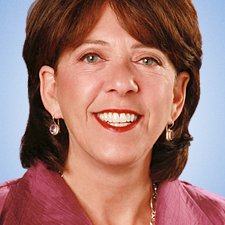 The word is out that KING-TV reporter Linda Brill is retiring this Friday March 20th, after a most impressive 37 years with the station.
According to the KING5 website, she is their most veteran reporter, having covered the biggest news stories, from the eruption of Mount St. Helens to the Eastern Washington forest fires and from the Green River murders to the World Trade Organization riots.
Linda joined KING 5 News in December, 1978 as a reporter on the city government beat. She came to Seattle from WXRT-FM in Chicago. Her earlier experience includes two years as an associate producer at WBBM-TV (CBS) in Chicago, IL.
Brill began at KING as a political reporter, later specializing in family issues covering adoption, child care and education. Now, Brill focuses on crime and court reporting and often writes features about the lighter side of people who make the news in the Northwest.
After Friday, she will be spending more time at her Seattle home with her husband and three children.   PSR wishes Linda nothing but the best, and congratulates her on a most impressive journalistic record of service to Seattle and Northwest Washington.
Thanks to Jason Remington at the SeaTac Media website for bringing Linda's retirement to our attention.