ON THIS DAY in 1876
Alexander Graham Bell "rang" up a patent for his invention, the telephone. It was an invention, incidentally, that almost bankrupted his company in the beginning. Now, his invention makes possible the success of a whole genre of broadcasting, talk radio.
In 1910, "Canada's Big Band King" Mart Kenney was born in Tweed Ont. 

He was playing saxophone with The CJOR Radio Orchestra in Vancouver in 1928.  His "Western Gentlemen" orchestra, formed in 1931, debuted on radio from Vancouver's Alexandra Ballroom in 1934. His Rocky Mountain Melody Time was heard on CRCV/CBR Vancouver 1934-37; Sweet and Low CRCV 1935; relocated to Toronto 1940 and picked up by the NBC Blue Network.   Moved back to Mission BC 1969 and organized In the Mood CBC-TV 1971; named to Order of Canada 1980. He died in Mission February 8, 2005 at age 95.
In 1917, a record containing "Livery Stable Blues" and "Original Dixieland One-Step" by the Original Dixieland Jazz Band was released on Victor records in the U-S. The disc was to become the first big-selling jazz record.
In 1927, actor James Broderick 
  was born in Charleston New Hampshire. He was the father of actor Matthew Broderick. Alhough he already had an extensive film-and -TV resume before it, James is best remembered as the father Doug on the ABC series Family in the late 70's. Two years after the series ended he succumbed to cancer Nov 1, 1982 at the age of 55.
In 1933, CBS radio debuted its first daytime radio serial, "Marie the Little French Princess", which had a run of 2.5  years on the air.
In 1939, Guy Lombardo and his Royal Canadians recorded a tune that became their theme song, Auld Lang Syne, for Decca Records. It is still sung every Dec. 31st to welcome in the New Year.
In 1944, radio writing legend Norman Corwin hosted a program titled, "Columbia Presents Corwin," in its debut broadcast on CBS radio.
In 1953, Guy Mitchell was at No.1 on the British singles chart with 'She Wears Red Feathers'. The song detailed a bizarre story of an English banker's love for a hula-hula girl.
In 1954, 
 the No. 1 Billboard Pop Hit was "Make Love to Me" by Jo Stafford.
In 1955, "Peter Pan", with Mary Martin and Cyril Richard, was presented as a live TV special on NBC's Producer's Showcase. The same two stars would perform it again in 1956 and 1960.
Also in 1955, comedienne Phyllis Diller, at age 37, made her debut at the Purple Onion in San Francisco, leading to a stage, club and television career that spanned more than three decades … and as many facelifts.
In 1956, "Blue Suede Shoes" by Carl Perkins entered the R-and-B chart, the first time a country artist had achieved that crossover.
Also in 1956, Lonnie Donegan's hit song, Rock Island Line, was doing well on the pop music charts in Britain.


Donegan, born in Glasgow, was responsible for ushering in the new music craze called "skiffle". He had one other major hit on North American pop charts. In 1961, Donegan's Does Your Chewing Gum Lose It's Flavor (On the Bedpost Over Night) made it to the top five.   It had been a top-10 hit in 1924 by Ernest Hare and Billy Jones.
In 1956, pop singer Kay Starr was hospitalized with arm, leg and neck injuries suffered when her car ran a stop sign and was hit in a Southern California intersection.
In 1957, the Tune Weavers recorded what would be their only charted hit, "Happy Happy Birthday Baby" at a studio in Boston.

In 1960, radio station KARI 550 signed on the air from Blaine, Washington with a Christian-spoken word format.
In 1962, the "Beatles" made their broadcasting debut on BBC radio in England, in a performance taped earlier in Manchester.
In 1963, Jack Anglin of the country duo "Johnnie and Jack" died in a car accident at age 46, while enroute to a memorial service for singer Patsy Cline.  Johnnie and Jack had such country hits in the 1950s as "Poison Love" and "Goodnight, Sweetheart, Goodnight."
In 1966, Capitol Records released Brian Wilson's 
 first solo single, "Caroline, No," recorded five weeks earlier during the Beach Boys' so-called "Pet Sounds" sessions.
Also in 1966, with Phil Spector as producer, Tina Turner recorded her vocal track for "River Deep-Mountain High" with 21 studio musicians and 21 background singers. Although the label credited Ike & Tina Turner, Spector paid Ike $20,000 to stay away from the session.
In 1967, the No. 1 Billboard Pop Hit was "Love Is Here and Now You're Gone" by TheSupremes.
Also in 1967, Sandra Dee was granted a divorce from Bobby Darin.
Still in 1967, The Beatles recorded "Lovely Rita."
In 1968, Elvis Presley recorded "A Little Less Conversation" at Western Recorders in Hollywood.  Although it became a #1 pop single in Canada it got no higher than #50 in the US.

In 1969, The Who's "Pinball Wizard" was released in Britain. It was the first public airing of a selection from the rock opera "Tommy," which would be performed in its entirety later in the year.
Also in 1969, the hit single "Dizzy" by Tommy Roe was certified as a Gold Record, less than a month after its release.
In 1970, Simon and Garfunkel's album 'Bridge Over Troubled Water' started a ten week run at No.1 on the Billboard chart. The duo had split-up by the time of release.
In 1973, at 3 pm, Vancouver's CKWX 1130 dropped its adult contemporary music and became a country music station.  The talk shows between 8:30 am and 3 pm weekdays would continue for another 2 years.
Also in 1973, "Duelling Banjos" by Eric Weissberg and Steve Mandel 
  on the Warner Bros. label was certified Gold.
In 1975, Montreal-born comedian/actor Ben Blue, who was a regular on TV's Accidental Family & The Frank Sinatra Show, frequently appeared on Ed Sullivan's 'Toast of the Town' and hosted NBC's Colgate Comedy Hour, died at age 73.
Also in 1975, the final first-run episode of "The Odd Couple"starring Tony Randall & Jack Klugman aired on ABC.  The series with a new cast, was revived by CBS in 2015.
In 1976, Elton John became the first rock star since the Beatles to have a wax figure of himself put on display at Madame Tussaud's in London.
In 1980, Kenny Rogers' #1 country crossover single "Coward Of The County" was certified to be a Gold Record.
In 1981, the No. 1 Billboard Pop Hit was "I Love a Rainy Night" by Eddie Rabbit.


Before recording on his own, the singer wrote songs for Elvis Presley, Ronnie Milsap, Tom Jones and Dr. Hook.
In 1983, actor Robert Bray, who played Ranger Corey Stuart in TV's early Lassie series, suffered a fatal heart attack at age 65.
Also in 1983, the Nashville Network, the cable T-V country music service, went on the air in the US. It later evolved into what we now know as Spike TV, targetting men aged 18-49.

Again in 1983, Willie Nelson received a lifetime achievement award at the Songwriters' Hall of Fame dinner in New York. Stevie Wonder was inducted as the newest member, while singers Margaret Whiting and Rosemary Clooney were named co-recipients of the Hitmaker Award.
In 1985, the song We Are the World, from the album of the same name, was played on the radio for the first time. Forty-five of pop music's top stars had gathered together to combine their talents to record the music of Lionel Richie and Michael Jackson, while Quincy Jones did the producing. The proceeds of the multimillion-selling recording went to aid African famine victims.
Also in 1985, Randy Travis made his debut at the Grand Ole Opry in Nashville.
In 1986, the final episode of "Different Strokes" was aired in the US.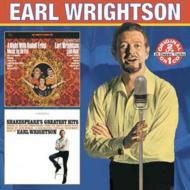 In 1993, singer/actor Earl Wrightson died of heart failure at age 77.  The operatically-trained baritone guested in bigtime radio, then had his own weekly TV quarter-hour (The At Home Show) for 4 years on ABC TV, followed by regular appearances on CBS's Robert Q. Lewis Show & NBC's Bell Telephone Hour.
Also in 1993, former child star Todd Bridges of TV's Diff'rent Strokes was arrested for stabbing a tenant, but prosecutors declined to press charges after Bridges claimed he acted in self defense.
In 1994, the U-S Supreme Court ruled that copyright owners cannot bar parodies of their songs. The case involved rap group 2 Live Crew's bawdy version of Roy Orbison's 1964 hit "Oh, Pretty Woman," which was released on the 1989 album, "As Clean As They Wanna Be."
Also on this date in 1994, the former wife of Axl Rose filed a lawsuit against him in Los Angeles citing a range of charges, including assault, sexual battery and false imprisonment. Erin Everly, the daughter of Don Everly of the Everly Brothers,  claimed that Rose had once beaten her unconscious when she refused to sign divorce papers.
In 1996, 20th Century Fox sued an Australian brewery for distributing Duff Beer, the brand favored by cartoon character Homer Simpson.

In 1997, Darlene Love was awarded 250-thousand dollars in back royalties for hit 60's recordings she made (as a member of The Crystals) for Phil Spector.
In 1999, fresh from capturing two Grammys, Quebec-born Celine Dion dominated the 28th annual Juno Awards in Hamilton, taking home 5 trophies.
In 2000, country music's Frank 'Pee Wee' King suffered a fatal heart attack in Louisville, Kentucky. He was 86 years old.
Also in 2000, country singer Doug Stone was injured when his ultra-light aircraft crashed near Nashville. His guitarist, Rusty Van Sickle, rushed him to hospital.
In 2001, the Recording Industry of America and the National Endowment for the Arts announced that "Over the Rainbow" by Judy Garland had been chosen as their "song of the century."
Also in 2001, Pearl Jam set a record for the most simultaneous chart debuts from a single band in a single week on the Billboard album chart. The group had 7 of its American bootleg albums hit the chart. The previous record holder: Pearl Jam, when 5 of its European bootlegs made the album chart their first week out.

In 2004, actor Paul Winfield died of complications from diabetes & a heart attack at age 64. He had significant roles in early TV's Julia, and later the recurring role of Sam in Touched by an Angel.  He won an Emmy for a guest spot in Picket Fences, and was featured in the mini-series King, Backstage at the White House, Scarlett, Queen, and Roots: Next Generation.  One of his last assignments was as narrator on the A & E series City Confidential.
In 2005, Bob Dylan and Merle Haggard opened their 39-show joint tour at the Paramount Theatre in Seattle.
In 2006, CFML BCIT Radio started its testing of FM 107.9 from its campus in Burnaby.  The station, with 12 watts of power, would be known as "Evolution 1079."
Also in 2006, Rod Stewart was ordered to pay $3 million to Harrah's in Las Vegas after alleged health problems kept him from fulfilling a commitment to perform in December 2000.
Still in 2006, Van Morrison was named an honorary citizen of Nashville in a ceremony held during the singer-songwriter's concert at the famed Ryman Auditorium.
In 2009, singer/actor Jimmy Boyd 
 (I Saw Mommy Kissing Santa Claus, Tell Me A Story, Bachelor Father) succumbed to cancer at age 70.
Still in 2009, rapper Coolio was arrested after inspectors at Los Angeles Airport allegedly found him in possession of drugs and a crack pipe. The 45-year-old, whose real name is Artis Leon Ivey Jr, was later released on $10,000 bail.
In 2010, at the 82nd annual Academy Awards show hosted by Alec Baldwin and Steve Martin, "The Hurt Locker" was named Best Picture, while Jeff Bridges andSandra Bullock took the lead actor Oscars.
in 2011, Phil Collins announced his retirement from the music business, which he said had left him with poor hearing, pain in his back and nerve damage to his hands after 40 years crouched over a drum set.  Instead Collins said he intended to concentrate on raising his two sons.
In 2012, a class action lawsuit filing revealed that Sony would pay $7.95 million to Cheap Trick, the Allman Brothers Band and others, to end a five-year dispute over digital music revenue. Most of the settlement went to artists who had a minimum of 28,500 downloads from Apple's iTunes store.

In 2013, CBC Radio personality Max Ferguson, best known for his long-running programs Rawhide and The Max Ferguson Show, suffered a fatal heart attack at age 89.  In more than 50 years at the CBC, Ferguson became a celebrated satirist and award-winning broadcaster and writer.
Also in 2013, British traditional jazzman Kenny Ball, who sold a million copies of his 1961 instrumental hit ""Midnight in Moscow," died of pneumonia at age 82.
Still in 2013, country singer Claude King, best remembered for his 1962 hit "Wolverton Mountain," died at his Shreveport home at age 90.
In 2014, former CBS correspondent Bill McGlaughlin,
 who headed bureaus in Germany and Lebanon in the late 1960's and '70's, suffered cardiac arrest and died at age 76. His TV news career spanned 27 years, nearly all of it with CBS News; he left for two years in late 1979 to report for NBC News as its U.N. correspondent.
Today's Birthdays:
TV weatherman/personality Willard Scott is 81.
Actor Daniel J. Travanti (Hill St. Blues) is 75.
Bassist Chris White of The Zombies is 72.
Actor John Heard (CSI: Miami, Prison Break, Sopranos) is 70.
Singer Peter Wolf of The J. Geils Band is 69.
Keyboardist Matthew Fisher of Procol Harum is 69.
Actor Richard Lawson (Days and Nights of Molly Dodd, Dynasty, All My Children) is 68.
Guitarist Ernie Isley of the Isley Brothers is 63.
Actor Bryan Cranston (Breaking Bad, Malcolm In The Middle) is 59.
Actress Donna Murphy (Hack, Passion) is 57.
Actor Nick Searcy (Justified, Rodney, Seven Days) is 56.
Actress Mary Beth Evans (Days of Our Lives, The Bay) is 54.
Singer/songwriter Taylor Dayne is 53.
Actor Bill Brochtrup (Major Crimes, NYPD Blue) is 52.
Comedian/actor Wanda Sykes (New Adventures of Old Christine, Curb Your Enthusiasm) is 51.
Singer/actress Taylor Dayne (Rude Awakening) is 50.
Actor Jonathan Del Arco (Major Crimes, The Closer) is 49.
Drummer Randy Guss of Toad the Wet Sprocket is 48.
Actor Peter Sarsgaard (The Slap, The Killing) is 44.
Quebec-born actress Maxim Roy (19-2, ReGenesis) is 43.  
Singer Sebastien Izambard of Il Divo is 42.
Actor Tobias Menzies (Outlander, Games of Thrones, Rome) is 41.
Actor Darryl Stephens (DTLA, Noah's Arc) is 41.
Actress Jolie Jenkins (Shasta McNasty) is 41.
Singer Hugo Ferreira of Tantric is 41.
Actress Jenna Fischer (The Office) is 41.
Actor T.J. Thyne (Bones) is 40.
Actress Audrey Marie Anderson (The Unit) is 40.
Actress Chrystee Pharris (Passions) is 39.
Edmonton-born actress Stephanie Mills (Trucktown, Seed, Total Drama) is 36.
Actress Laura Prepon (Orange is The New Black, Are You There Chelsea?, That 70's Show) is 35.
Actress Raquel Alessi (Standoff) is 32.
Toronto-born actor Daniel Samonas (Wizards of Waverly Place) is 25.  
Chart Toppers – March 7
1951
If – Perry Como
My Heart Cries for You – Guy Mitchell
Be My Love – Mario Lanza
There's Been a Change in Me – Eddy Arnold
1960
The Theme from "A Summer Place" – Percy Faith
He'll Have to Go – Jim Reeves
Wild One – Bobby Rydell
He'll Have to Go – Jim Reeves
1969
Everyday People – Sly & The Family Stone
Proud Mary – Creedence Clearwater Revival
Baby, Baby Don't Cry – Smokey Robinson & The Miracles
To Make Love Sweeter for You – Jerry Lee Lewis
1978
(Love Is) Thicker Than Water – Andy Gibb
Sometimes When We Touch – Dan Hill
Emotion – Samantha Sang
Mamas Don't Let Your Babies Grow Up to Be Cowboys – Waylon & Willie
1987
Livin' on a Prayer – Bon Jovi
Jacob's Ladder – Huey Lewis & The News
You Got It All – The Jets
Mornin' Ride – Lee Greenwood
1996
One Sweet Day – Mariah Carey & Boyz II Men
Sittin' Up in My Room – Brandy
Nobody Knows – The Tony Rich Project
Wild Angels – Martina McBride
2005
Boulevard of Broken Dreams – Green Day
Since U Been Gone – Kelly Clarkson
Rich Girl – Gwen Stefani featuring Eve
Bless the Broken Road – Rascal Flatts