Puget Sound Radio and ProSalesGuy Dave Warawa are holding our first Webinar Today at 12 NOON Pacific Time, and it's FREE!!!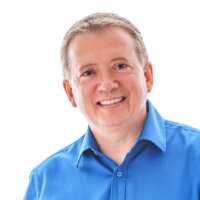 Dave will expand of "The Five Success Skills of Professional Salespeople"  based on Dave's career as a Salesperson, Sales Manager and Sales Trainer/Business Consultant.  With over 30 years of experience in the field and are 100% practical.  They will give you the ability to best engage with your clients to find their true needs by establishing strong relationships based on rapport and trust.  I would like to pass them onto you in this free Webinar, exclusive to Puget Sound Radio.
.
250 PSR members will be eligible to register for this 45 minute no-charge PROSALESGUY Webinar.  The first 100 who attend will be able to view the live Webinar.  All Registrants will be emailed a recording of the Webinar 24 hours after the event.
Please Note, if you're unable to attend the 'live' webinar, Dave will still send you a copy, but you MUST register HERE
                              You don't want to miss it!  Please register 
.
Related article