https://www.youtube.com/watch?v=6hAUWyp0qzs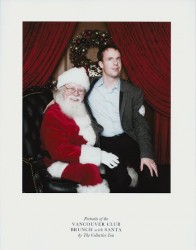 By Donovan Tildesley



December the 24th…….
Alvin and the Chipmunks – Christmas song
Last week they were roasting on an open fire. Today they are here, in the flesh and un-singed! I believe that this was the Chipmunks' biggest hit.
David Saville had "The Witch Doctor", but only one Chipmunk was featured on that single. Speaking of doctors, Disc Harris did a marvelous "Documentary" on Alvin in the Chipmunks, back in his CFMI days, which can be found elsewhere on the 'net. Somewhat less obscure is their 1992 comeback album, which featured country songs of the day done in true Chipmunk fashion!
To all, thank you for following this feature over the past few weeks. Merry Christmas, and a very Happy New Year to you and yours!
Email Donovan: donovan.tildesley@gmail.com