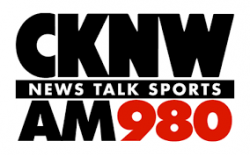 We notice a barrage of interventions with regards to CKNW's bid for an fm repeater. Support comes from the likes of Ian Black of the Vancouver Board of Trade, BC Chamber of Commerce, John Furlong along with numerous carbon-copy supporters, then there are those who are oppossed, notably RoundHouse Radio founder Don Shafer.  Shafer doesn't hold any punches when it comes to why NW shouldn't get this license approved.
here's a link to the Interventions.
Don Shafers presentation is about 12th down the list
https://services.crtc.gc.ca/pub/ListeInterventionList/Default-Defaut.aspx?en=2014-1106-6&dt=i&lang=e
12/01/14 – The Jim Pattison Broadcast Group andRogers Media Inc. have now filed interventions with the CRTC in the matter of the Corus application for a nested repeater for CKNW AM 980 in downtown Vancouver.  Pattison opposes the application for a number of reasons, and states that the proposed application for 99.7 MHz is short spaced to its CHPQ-FM 99.9 Parksville.  Rogers takes a different stance by agreeing with the Corus applicatiion that the addition of a nested FM rebroadcast transmitter within the licensed service area of an existing AM station should not violate Common Ownership Policy (COP).  It further states that its own station,CKWX AM 1130 (and other AM stations) are suffering from similar coverage problems and should the Commission approve the Corus application, other applications of a similar nature should be approved on the same basis in a timely fashion.