ON THIS DAY in 1866,
 Canadian radio pioneer Reginald Aubrey Fessenden was born at Milton [East Bolton] Quebec; he died in Hamilton, Bermuda July 22, 1932 at age 65.  After studies at Bishop University, Fessenden went to work for Thomas Edison, then the Westinghouse labs and the US Weather Service. In 1902, he started his own company to develop his superheterodyne discoveries, and in 1906 accomplished the first two-way radio voice transmission between Scotland and his shore station at Brant Rock Massachusetts. That Christmas he broadcast the world's first public program of music and voice transmitted over long distances, from Brant Rock to the ships at sea. He had over 300 patents, and was awarded $2.5 million by the US Radio Trust for his inventions, many of which were used by the US in World War I without his permission. 
On this day in 1897, character actor
Jerome Cowan was born in New York City.


As well as a prolific film & Broadway career, Cowan was seen guesting all over the early TV dial, plus series commitments in "The Tab Hunter Show", "The Tycoon", "Valiant Lady" and "Not for Publication".  He died Jan 24, 1972 at age 74.
On this day in 1914, broadcaster Gerry Wilmot 
 was born in Victoria BC.  After working pre-WWII at CJOR Vancouver & for the CBC as a hockey commentator, he went overseas as a CBC War Correspondent in Britain, for which he was awarded an MBE. After the war he worked at the BBC & Radio Luxembourg, continued his career in Bermuda, and ultimately South Africa, where he died in 1978. He is identified in the Guinness Book of Records as the world's fastest speaking broadcaster.
On this day in 1917, actor Robert Mitchum was born in Bridgeport Connecticut.  As well as an impressive big screen career, Mitchum appeared in two memorable TV mini-series, Winds of War, and War & Remembrance.  In the early 1990's he was cast in two forgettable series, "A Family for Joe", and "African Skies".  Mitchum lost his battle with lung cancer & emphysema July 1 1997.  He was 79.
On this day in 1925, journalist Shana Alexander was born in New York City.


Although she was a product of print journalism she is best remembered for her "from the left" Point-Counterpoint appearances on 60 Minutes from 1975-79.  She succumbed to cancer June 23, 2005 at age 79.
On this day in 1927, the era of talking pictures arrived with the opening of "The Jazz Singer," starring Al Jolson.
On this day in 1937, the human interest radio series Hobby Lobby debuted on CBS. The host was the dean of American hobbyists,
Dave Elman.


The show's theme was "The Best Things in Life are Free".   It would run, mostly on CBS, for large parts of the next 13 years.
On this day in 1941, Claude Thornhill and his Orchestra recorded one of his big hits, "Autumn Nocturne" on Columbia Records.
On this day in 1949, American-born Iva Toguri D'Aquino, convicted of treason as Japanese propaganda broadcaster Tokyo Rose in WWII, was sentenced to 10 years in prison and fined $10,000.  She ended up serving just over 6 years behind bars.
Also in 1949,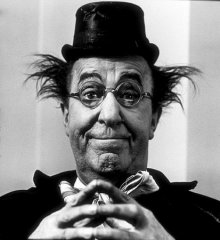 the "Ed Wynn Show" became the first regularly scheduled network TV show to originate from the US West Coast.
On this day in 1950, Saskatchewan-born entertainer Art Linkletter premiered his 'Life With Linkletter' TV variety show from Hollywood in prime time on ABC. It continued for just two seasons. 
On this day in 1954, Nova Scotia-born country singer Hank Snow 
had a #1 hit with his RCA single, 'I Don't Hurt Anymore'.
On this day in 1956, Elvis Presley released his soon-to-be smash hit "Love Me Tender." Advance orders had made it a Gold Record before it hit the stores.
On this day in 1960, The Beatles made their first-ever personal appearance. At a record store in the industrial UK town of Widnes they signed copies of their first single "Love Me Do."
On this day in 1963, 21-year-old Barbra Streisand appeared as a guest on "The Judy Garland Show."
On this day in 1964, The Beatles recorded "Eight Days A Week." John Lennon did not like it, despite it becoming a huge hit single, and the Fab Four never performed it live.
Also in 1964, the WWII action drama on ABC-TV "Combat" featured singer Bobby Rydell in a non-musical role as a GI in the episode "Duel."

On this day in 1965, The Supremes released "I Hear a Symphony," which soon became the sixth of the group's twelve US #1 pop hits.
Also in 1965, Gary Lewis and the Playboys recorded one of their signature songs "She's Just My Style," which rose to #3 on the charts.
On this day in 1969, for the first time in Beatles history a George Harrison song was released as the A side of a 45. His "Something" was backed by "Come Together."
On this day in 1970, the No. 1 Billboard Pop Hit was "Cracklin' Rosie" by
Neil Diamond.

On this day in 1971, Rod Serling's anthology drama series "Night Gallery" on NBC-TV featured singer Pat Boone as guest star, playing a rich businessman in a story called "The Academy."
On this day in 1973, actor Sidney Blackmer died of cancer at age 58. After an 18 year career in supporting roles on the big screen, Blackmer became very active guesting in episodic television for another 20 years.
On this day in 1976, in his second televised debate with Jimmy Carter, President Ford asserted there was "no Soviet domination of eastern Europe." (Ford later conceded he'd misspoken.)

Also this day in 1976, "Disco Duck" by deejay Rick Dees and His Cast of Idiots was certified to be a Gold Record. The novelty number eventually went platinum, becoming only the 4th single to do so.
On this day in 1978, after a 9-year engagement Benny Andersson and Frida Lyngstad ofABBA got married, at the height of the group's success. However, the marriage survived for only three years.
Also this day in 1978, Mick Jagger apologized to the Reverend Jesse Jackson for racist lyrics in the Rolling Stones' song "Some Girls," but he refused to change the words.
On this day in 1979, two rock classics arrived in the stores. The Eagles' "Heartache Tonight" andFleetwood Mac`s platinum single "Tusk."
Also this day in 1979, on the penultimate date of their 16-city North American concert tour, Abba played the Forum in Montreal. 
On this day in 1985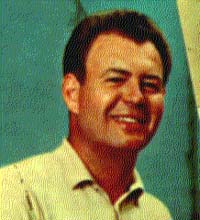 bandleader/arranger Nelson Riddle died at age 64 of liver ailments and heart failure.  He had worked frequently (on their Capitol Records) with the likes of Frank Sinatra, Dean Martin, Nat King Cole, Peggy Lee, Ella Fitzgerald and Linda Ronstadt.
On this day in 1988, the sitcom "Dear John," starring Judd Hirsch, premiered on NBC-TV.
On this day in 1989, iconic film actress Bette Davis


lost her battle with breast cancer at age 81. She guested in dramatic TV roles as early as 1956, and continued to appear on the small screen, particularly in TV movies, until just before her death.
On this day in 1990, Garth Brooks joined the "Grand Ole Opry".
On this day in 1991, in televised US Senate committee hearings, university professor Anita F. Hill, former aide to U.S. Supreme Court nominee Clarence Thomas, testified that Thomas sexually harassed her, and the allegations nearly undid Thomas' nomination to the High Court.
Also in 1991, the musical special "Ray Charles: 50 Years Of Music" aired on the FOX TV network.  It featured guest stars Stevie Wonder, Paul McCartney, Willie Nelson, Randy Travis and Michael Bolton.
On this day in 1992, distinguished British actor Denholm Elliott 
 (Noble House, Bleak House) died of AIDS at age 70.
On this day in 1994, Glen Frey, 14 years into his solo career after The Eagles disbanded, underwent colon surgery.
On this day in 1995, Walter "Crash" Morgan, drummer for the Canadian blues-rock band, Big Sugar, suffered an aneurysm on stage in Iowa.  He collapsed and died at age 35.
On this day in 1996, country music artists
Faith Hill and Tim McGraw,


having recently met and worked together on a joint tour, were married in Rayville, La. The two postponed their honeymoon in order to resume their joint tour four days later.
Also in 1996, actor/director Ted Bessell,


who played the boyfriend of Marlo Thomas on her 60's sitcom 'That Girl," died of an aneurism at age 61.
Still this day in 1996, US presidential candidates Bob Dole & Pres. Bill Clinton met in their first televised debate.
Again in 1996, the fictional characters Lois & Clark of the TV series of the same name (Lois Lane & Clark Kent) got married in the weekly episode.
On this day in 1998, country group Alabama


joined the "Hollywood Walk of Fame". The star is located at 7060 Hollywood Boulevard on the block which also includes stars for Paul Newman, Sophia Loren, the Supremes, the Temptations, Stevie Wonder and Miles Davis.
On this day in 2000, the first episode of the soon-to-be smash hit "CSI" aired on CBS.  The hour-long "procedural" would lead to several spinoffs as the franchise dominated prime time on the "tiffany network" for the rest of the decade.
On this day in 2002, the late Elvis Presley started a three week run at No.1 on the US album chart with 'Elvis 30 #1 Hits.'
On this day in 2004, radio 'shock jock' Howard Stern announced he would move his show to SIRIUS Satellite Radio beginning January, 2006.

Also in 2004, Britney Spears threw a full cup of cola over a photographer lurking to take pictures of her and her new husband outside a Subway sandwich shop in Malibu, California.
Still in 2004, Rascal Flatts rose to #1 on the Billboard album chart with Feels Like Today.
On this day in 2005, a Rolling Stones concert at the University of Virginia was halted eight songs into the show after police received a bomb threat targeting the stage area. A 45-minute police sweep of the area found nothing unusual, and the Stones completed the show. Said Jagger, "Thanks for being so patient . . . Off we go," as the group returned to the stage.
Also in 2005, U2 was the only guest on NBC's Late Night With Conan O'Brien.

On this day in 2010, The Beatles record of 71 appearances on the Billboard Hot 100 by a non-solo act, was surpassed by the cast of FOX TV's Glee as they placed their 75th song on the chart.Elvis Presley holds the  overall record with 108 songs to make the chart.
On this day in 2011, a poll by Rolling Stone magazine named Starship's 'We Built This City' as 'the worst song of the 1980s.' 'The Final Countdown' by the Swedish band Europe came in second and 'Lady in Red' by Chris de Burgh was third.
Today's Birthdays: 
Former CBS/Court-TV newsman Fred Graham is 83.
Actress Ellen Travolta (Charles in Charge, General Hospital) is 74.
Actress Britt Ekland (Fantasy Island, Superboy) is 72.
Actor Michael Durrell (Beverly Hills 90210, Matlock, Santa Barbara) is 71.
Singer Millie Small is 68.
CBS president Les Moonves is 65.
R&B singer/guitarist Thomas McClary (The Commodores) is 65.
Rock singer Kevin Cronin (REO Speedwagon) is 63.
Rock singer-musician David Hidalgo (Los Lobos) is 60.
Actor Jeff Trachta (The Bold and the Beautiful) is 54.
Actress Elisabeth Shue (Call to Glory, Amy & Isabelle) is 51.
Singer Matthew Sweet is 50.
Actress Jacqueline Obradors (Freddie, NYPD Blue) is 48.
Country singer Tim Rushlow is 48.
Rock musician Tommy Stinson (The Replacements; Gins 'n' Roses) is 48.
Actress Amy Jo Johnson (Flashpoint,Mighty Morphin Power Rangers, Felicity) is 44.
Nova Scotia-born actress/announce Shauna MacDonald (CBC Radio's former Promo Girl, Aaron Stone, Trailer Park Boys) is 44. 
Actor Lamman Rucker (Meet the Browns) is 43.  
Actor Ioan Gruffudd (Forever, Horatio Hornblower, Forsyte Saga) is 41.
Comedian/actor Jeff Bryan Davis (Happy Family, Mary Shelley's Frankenhole) is 41.
Actor Jeremy Sisto (Suburgatory, Law and Order, Six Feet Under) is 40.
Actor Wes Ramsey (Venice the Series, CSI: Miami) is 37.
Singer Melinda Doolittle (American Idol, Season #6) is 37.
Actress Olivia Thirlby (Good Vibes) is 28..
Vancouver-born actress Luisa D'Oliveira (Cracked) is 28.
Actor Roshon Fegan (Shake It Up!)  is 23.
Actress Rhyon Nicole Brown (Lincoln Heights, Judging Amy) is 22.
Actor Cameron Kennedy (My Babysitter's a Vampire) is 21.
Chart Toppers – Oct. 6

1952
You Belong to Me – Jo Stafford
Wish You Were Here – Eddie Fisher
I Went to Your Wedding – Patti Page
Jambalaya (On the Bayou) – Hank Williams
1961
Take Good Care of My Baby – Bobby Vee
Hit the Road Jack – Ray Charles
Runaround Sue – Dion
Walk on By – Leroy Van Dyke
1970
Ain't No Mountain High Enough – Diana Ross
Lookin' Out My Back Door /Long as I Can See the Light – Creedence Clearwater Revival
Candida – Dawn
There Must Be More to Love Than This – Jerry Lee Lewis
1979
Sad Eyes – Robert John
Don't Stop 'Til You Get Enough – Michael Jackson
Sail On – Commodores
Last Cheater's Waltz – T.G. Sheppard
1988
Don't Worry Be Happy – Bobby McFerrin
Loves Bites – Def Leppard
One Good Woman – Peter Cetera
We Believe in Happy Endings – Earl Thomas Conley with Emmylou Harris
1997
4 Seasons of Loneliness – Boyz II Men
You Make Me Wanna… – Usher
How Do I Live – LeAnn Rimes
How Your Love Makes Me Feel – Diamond Rio
2006
SexyBack – Justin Timberlake
Too Little Too Late  – JoJo
Far Away – Nickelback
Give It Away – George Strait