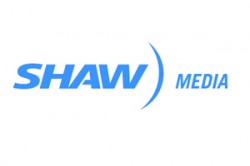 By Harvey Oberfeld
Keeping It Real…
September 29th, 2014
.
The CRTC should study VERY carefully Shaw's proposal for a 24-hour national news channel.
It could be the largest TROJAN HORSE to ever make its way into the Canadian broadcasting world …with an impact on local news programming more devastating than all the previous CRTC give-aways allowed Canadian television networks, in terms of the amount of news programming on local network channels.
The CRTC MUST ask some very KEY questions about Shaw's 24-hour national proposal! Especially about what Shaw and Global's LONG-TERM plans are for local television news on their EXISTING network stations.
Shaw has applied to launch a 24-hour NATIONAL news station coast to coast … with LOCAL news content given priority in each market on that channel, with national news stories following as well.
The new station would be a national version of BC 1 … the 24 -hour news station carried on Shaw media stations in BC (but interestingly, still NOT carried/offered on cable by rival Telus).
At first glance, the idea of ANOTHER 24-hour news channel may seemed great!
After all, at a time when so many cable network/television giants have been slashing news programming hours, content and quality … wailing about their financial losses in providing news programming … what could be better than ADDING another news channel … bringing Canadians together, while featuring an emphasis on local news and issues.
But I'm a cynical chap …who has long railed against the way BIG MEDIA's bean counters have almost DESTROYED local television news across the nation … giving us the cheapest police blotter tabloid crud, press conference/rally offerings and lots of promotional fluff, often done … even in "major" markets … by youngsters hired in the big markets because they're cheaper than experienced journalists and can be easily pushed around/intimidated by managers.
And with so many recent heave-hos, buyouts, retirements and even their best senior investigative reporter quitting last week at Shaw's Global Vancouver station, the future for their severely sagging ratings does not look very bright. With so many of them gone, who is going to stand up or speak out internally against the decline in meaningful stories or interesting investigative exposees? No one.
So why such interest by Shaw in creating a 24-hour NATIONAL news station?
I suspect it's a Trojan Horse.
If the CRTC allows Shaw's application for a 24-hour national news channel … they MUST make it CLEAR this will NOT be a licence to get rid of their local news content on their existing network stations in each market!!!!!
Because I suspect THAT'S the ultimate Shaw plan: move Global local news shows over to the 24-hour channel and then ask the CRTC to accept that "Canadian content" rules should be calculated IN TOTALITY of the two stations … in other words, give their existing network stations "CanCon" CREDITS for hours of Canadian programming carried on the 24 News channel.
That could FREE UP Shaw's local network stations to carry MORE US PROGRAMMING than they now do … replacing their Noon News, their Early News and even their NEWSHOUR … on their main channel with more American shows.
There's no doubt in my mind that would bring MILLIONS in extra advertising revenues to Shaw for their local network channels… while diminishing and marginalising even more their news content, shunting it off to a "side" channel that fewer would likely choose to subscribe to or may not even be able to get.
So while Shaw talks about expanding their news footprint, I worry their long term plan is to further deteriorate and sideline it, while continuing to let the quality slide.
In fact, I hear in the latest contract negotiations taking place in Vancouver, Shaw are even trying to be able to include "Shaw media content" for as much as 40 per cent of their Vancouver station's news programming. In other words, imagine them pumping "stories" done by Shaw cable volunteers or part-timers or even promotional Shaw in-house production "features" onto the Newshour and other Global news shows. If you think the content/quality of "news" shows have gone downhill in recent years …you haven't seen ANYTHING compared to what I believe that would do!
And with so many new, inexperienced and perhaps more easily-intimated younger staffers now, Shaw may even be gambling most won't be willing to "walk the line" to stop this "Shaw media content" push … even though I suspect allowing it could lead to many of them being laid off or put on part time hours down the road.
However, my biggest fear, based on my observations of the CRTC over MANY years, is that the Commission will give in to Canadian media BIG BUSINESS demands … and Shaw's national channel won't get the controls it MUST have to prevent the further deterioration of local news on existing channels.
The CRTC should remind themselves the airwaves belong to ALL CANADIANS … not just the BIG MEDIA CORPORATIONS!!!
Providing Canadian content and QUALITY NEWS PROGRAMMING should NOT be regarded as charity: it's a SMALL PRICE for the corporations to pay in return for the BILLIONS in profits they make from OUR airwaves and cable licences.
The CRTC MUST GUARD AGAINST any Shaw Trojan Horse possibilities.
If they do licence a new 24-hour Global national news channel, the CRTC MUST IMPOSE strict RULES to also keep local news on LOCAL network stations … and prevent local news from becoming even more diminished.