By Marty Forbes
August 20th, 2014
                                                                      .
Last summer I very proudly spoke to the Broadcast Educators Association of Canada (BEAC) at their convention in Banff, Alberta.
At the conference the theme (borrowed from Justin Timberlake) was "It's Time to Bring Sexy Back!" and we chatted about the glory days of AM radio in the 1960's through the 70's –  with stations like CHUM, CFTR, CHED, CKXL, CKLG, CFUN – to name just a few – then the launch and introduction introduction of FM and legendary stations like CFOX – K97 – CHUM FM – Q107 etc. into the early 1980's.
However over the past five or so years with consolodation the 'downsizing' of radio has been immense.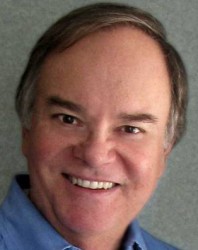 Consultant Steve Kowch states that it is now well over 3,700 people who have lost their jobs in that time period.  Lately many of those being laid off are highly experienced veterans, great teachers and mentors to the entry level people just entering the broadcasting business.
At the end of the conference I suggested that the Review of Radio was imminent.

(Well in CRTC terms "in the next year or so.")  
There hasn't been a review of the rules in our country in well over a decade.
Canadian Content rules haven't been adjusted in that time period as well.   Not having an active Canadian Association of Broadcasters hasn't helped either.
And digital is 'here.'
So I suggested "this" following idea at the convention.
After 44 years of assisting Canadian musical talent to get airplay on Canadian radio I think we are now in 'emergency' mode and suggest that it's the OTHER 20 minutes per hour (or less on some stations) that needs our support now.
The on air announcers.
The news people.
The 'verbal' part of the radio station where seemingly 'most' of the cuts are being made to radio stations.
The spoken content "is Canada."
It's our towns.  It's our cities.  It's our news.  It's our sports.  It's our communites. 
With the the 1.8 Billion dollar Astral deal a few years back – and the 3.4 billion dollar Bell deal there's likely more money in the Canadian Talent Development (CTD) fund now than could be spent in a decade under the current structure.
Musicians have enjoyed the Cancon benefit for a full 44 years now – so it's time to focus on the on air talent that makes radio stations 'important' for the listener.  (No disrespect meant to Canadian musicians)
Lets not let this money go to waste. 
Let's help get some of that CTD cash directed to broadcast schools from coast to coast so that they can help us 'bring some sexy back' to a great industry.
And let's help our broadcast schools ready themselves – and their students – 'for the evolution to digital' – and make it part of the course to stay relevant to the move from traditional to digital broadcasting.
Here's the actual application to the CRTC penned by BEAC – and we await the CRTC announcing a date when they will begin their coast to coast discussion with Canadians about what they want to hear on their local radio stations.   Watch for the CRTC announcement and if you'd like to assist us in any manner PLEASE contact the email's listed at the bottom of the document.
Thanks….

Marty Forbes
President – Radiowise Inc.  
*The Forbes Family collectively have approximately 160 years of radio experience in Canada.  My late Father Jerry Forbes is in the CAB Hall of Fame.  I received Broadcaster of the Year recognition by the WAB in 2008.  Brother Gerry was recently inducted into the WAB Hall of Fame – and Brother Gord spent time in the record industry early in his career as well.  All of us have proudly earned several prestigious awards for our creative/production/community service work including the Queen Elizabeth II Diamond Jubilee Medal.  We each have worked for companies like Moffat, CHUM, Standard, Selkirk, WIC, and other 'great' radio companies.
.
To say we have 'compassion' for the business is simply an understatement.*
—
December 2013
Submitted Electronically
John Traversy
Secretary-General
Canadian Radio-Television and Telecommunications Commission
Ottawa, Ontario
K1A 0N2
                                                   .
Re: Broadcasting Notice of Consultation CRTC 2013- 558


Call for comments on the Commission's approach to tangible benefits and determining the value of the transaction.
Intervention from the Broadcast Educators Association of Canada/Association Canadienne des Educateurs en Radiodiffusion (BEAC/ACER).
.
Objective:We are requesting the Commission allow post-secondary institutions training in broadcasting and related fields to access funds from tangible benefits at the time of transfers of ownership with greater flexibility.
 BACKGROUND AND PROPOSALS FOR REVISIONS TO POLICIES:
.
(1) The Broadcast Educators Association of Canada/Association Canadienne des Educateurs en Radiodiffusion (BEAC/ACER) represents almost two dozen colleges and universities from B.C.I.T. in Vancouver B.C. to N.S.C.C. in Halifax. The programs offered by these post-secondary institutions provide broadcast and digital media education to approximately 4,000 students a year. In effect, we are the industry's human resources department, providing new, highly-trained employees for broadcasting and related industries. Our graduates are the ones providing content for the expanding number of media platforms. Demand for these employees is increasing as the boomer generation retires, despite the recent challenges fueled by recessionary times.
.
(2) Broadcast and media education faces the same daunting challenges as a tidal wave of change moves through the industry.  The challenge is securing the on-going funding needed to keep up to date on current technology and industry trends.  It is imperative that schools keep current if we are going to continue to produce entry level, multitasking, content producers for the broadcast industry.  Particularly challenging is the need to upgrade our television facilities to digital and high definition technology from the current standard definition equipment that has been in use for years.
.
(3) We believe two enhanced opportunities for funding can be developed with minor policy changes by the Commission.  This submission addresses one of them:  CRTC policy currently speaks to "tangible benefits" at the time of transfers of ownership for only "Scholarships".  We propose a change in the wording found in Public Notice CRTC 1993-68, "APPLICATION OF BENEFITS TEST AT THE TIME OF TRANSFERS OF OWNERSHIP","APPENDIX", under "INITIATIVES GENERALLY ACCEPTED AS TANGIBLE BENEFITS", in section "c) Grants and Contributions". The specific wording in question currently reads "Scholarships in broadcasting or broadcast-related fields also constitute tangible benefits."
.
We suggest that this wording be changed to read "Scholarships 

and capital grants to provincially-administered post-secondary educational institutions training

 in broadcasting or broadcast-related fields also constitute tangible benefits." The important proposed change here is to allow "capital grants" to qualify, thus allowing broadcasters to help create new facilities and introduce current technology and equipment to the schools that provide our industry's future employees.
(4) A companion proposal, regarding CCD contributions, was submitted in July 2013 in response to the call regarding Radio Regulations and Canadian Content Development (CRTC 2013-298).  
.
(5) Media and Broadcasting Programs are devoting more instructional time and research to digital media. There has been a paradigm shift in the way Canadians are getting information. Consolidation has left fewer players in broadcasting and Canadians are turning to non-traditional forms for getting information.  With fewer players there are: fewer opportunities, fewer hours of live programming and fewer entry level jobs.  This dynamic change also puts pressure on the colleges and universities to produce job ready graduates.  It is a challenge for our programs to keep up with the rapidly developing new media world.  The massive growth of digital media and the migration of traditional broadcasting to digital means we will need to adjust the way students are educated and how they flow through the system. The importance of Journalism and the requirement for grads to have many talents can't be understated.  Radio and television broadcasting grads are getting jobs in broadcast newsrooms and are all contributing stories to digital media.
.
(6) Provincially administered post-secondary institutions have the facilities to carry out research and train the content producers of tomorrow.  Without capital investments our programs will suffer.
.
(7) The immediate effect of these changes will be that broadcasters will have the opportunity to at least consider allocating some of their commitments to local or regional broadcast schools. A number of our broadcast industry colleagues have asked if they could provide this kind of support to us in recent years, while meeting Commission expectations under these policies, something that has encouraged us to move forward our concepts and proposals.(8) At this time, the restriction of these allocations to scholarships benefits the very few, very top students in our programs. By making these changes, the Commission and industry will see those benefits have the potential for extending to the entire student body in a program—in some programs, that means hundreds of students.
.
(9) Certainly, we expect broadcasters will continue to provide support for our top students in the form of scholarships, but we also anticipate they will embrace the concept of making commitments that benefit the many, not just the few. Our proposed changes, if accepted, will benefit our students, our donors who will employ them, our overall industry, and ultimately, the listening and viewing audiences of Canada. And these concepts provide an opportunity for the Private Sector to contribute to the development of their future employees.  That said, this is not intended to provide a platform for training existing staff at broadcast and related operations.
.
(10) There is precedent for this, for example BCIT's BCE/CTV New Media Centre of Excellence, and Fanshawe's Music Industry Arts program facility, both of which were created with capital grants approved by the Commission in tangible benefits allocations. However, while these successful investments have been achieved under current wording, we have found several potential donors to be hesitant to make capital tangible benefits commitments based on precedence. They seek some written guarantee that their commitment has the potential to meet with Commission approval based on specific wording in the policies.
.
(11) We believe strongly our "case for change" is compelling and will contribute positively to the growth of our education programs, ensuring our graduates are appropriately prepared for contributing to a rapidly changing broadcast industry landscape. We recognize the dramatic difference in the way people are consuming media and are looking for the Commission to recognize the job educators are doing to prepare future broadcasters for that new reality.
                                                                                                      .
(12) We request the opportunity to appear at the upcoming hearing addressing this policy, and look forward to providing a very compelling presentation to the CRTC.  We are enthusiastic about this important opportunity to update the Commission on our hard work in the industry.
                                                                                                                                  .
President, Dan Pihlainen
BEAC-Broadcast Educators Association of Canada
.
CONTACT INFORMATION:
.
BEAC President Dan Pihlainen: 
.
Dan Pihlainen, Coordinator/Professor
Radio Broadcasting Program,Algonquin College
N101-1385 Woodroffe Avenue, Ottawa K2G 1V8
613-727-4723  ext 5560
.
BEAC Western Director: Richard Stroobant:
Marty Forbes:
Brian Antonson:
                                            .
'
***End of Document***