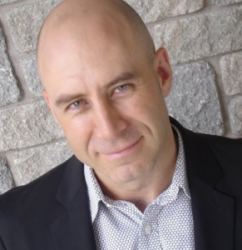 Steve Jones, VP of Programming for Newcap Radio had the pleasure of being interviewed by Jonathon Brandmeier on WGN in Chicago yesterday. This was extra special interview for Steve, considering he grew up listening to Chicago radio.
                                                      .
This is a good listen 
HERE
.
Related Story…                         .                                                                            .
CALGARY – A Calgary radio station has given up a format featuring shorter versions of songs which it said gave listeners twice the music.
The station, 90.3 Amp (CKMP), changed to the style called QuickHitz nearly three weeks ago.
Owner Newcap Radio said it was a first for a radio station in Canada and perhaps the world to take up the format.
But Steve Jones, vice-president of programming, says the station went back to its original format today.
He says there were threats of lawsuits on behalf of a number of unnamed musical artists and the company decided it wasn't worth it to continue.
Jones says he is convinced that the format is a good one and could be rejigged and brought back in the future.